Thanks for stopping by
If you like my work, consider buying a CD, a digital download or a ticket to one of my web experience performances.
You can also become a Patreon supporter here
For other questions and proposals, you can contact me at info@guillermolaporta.com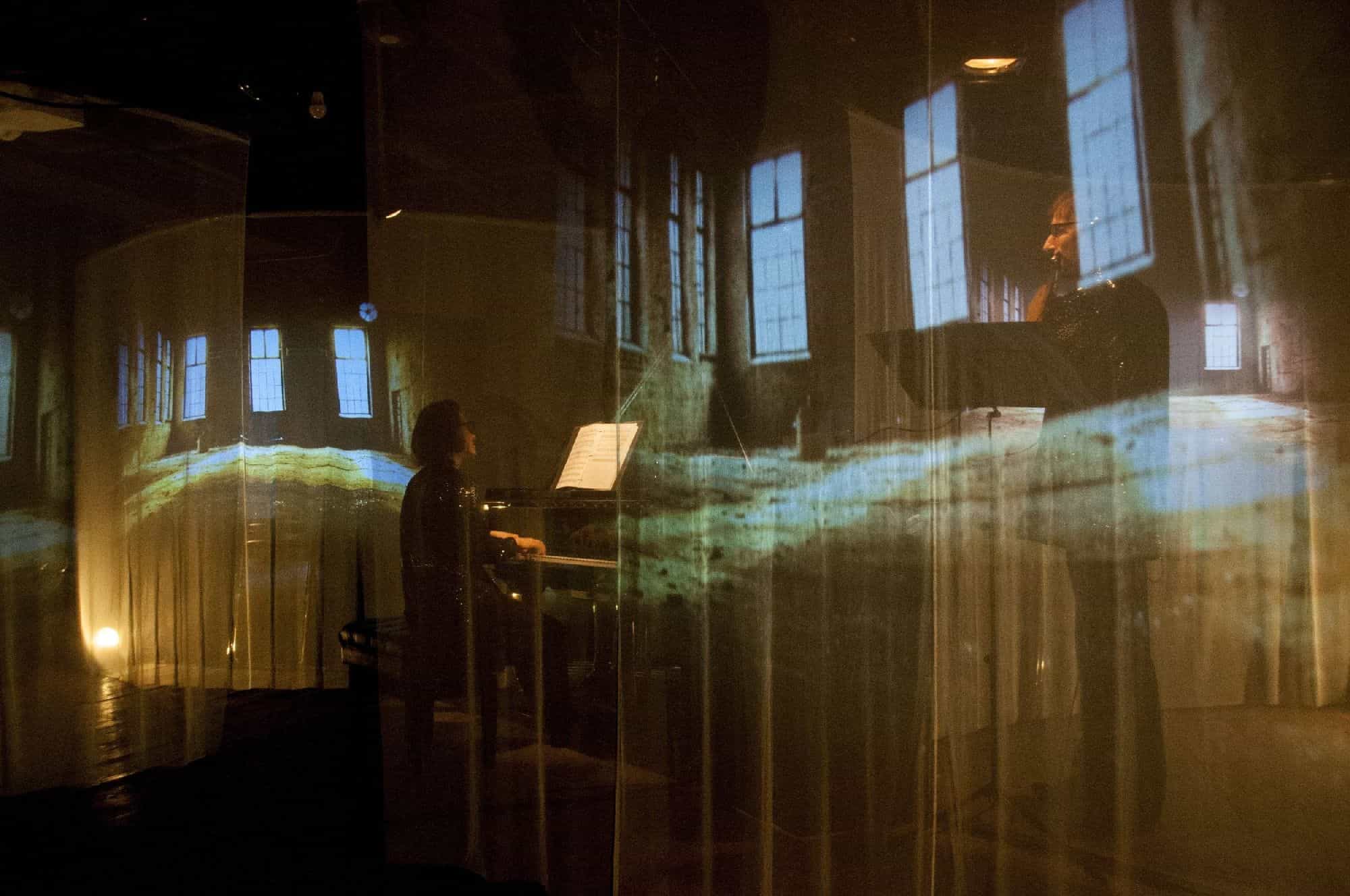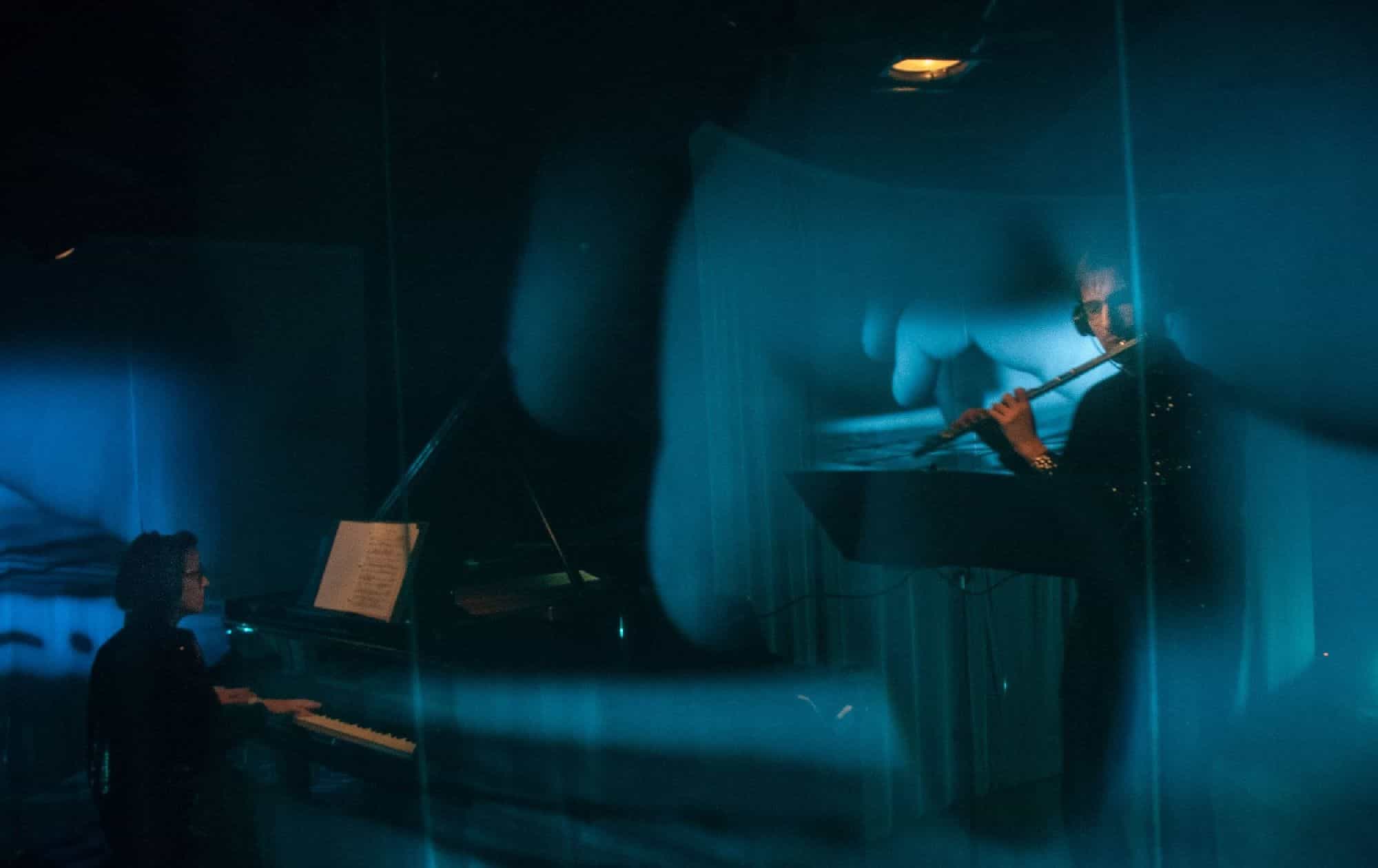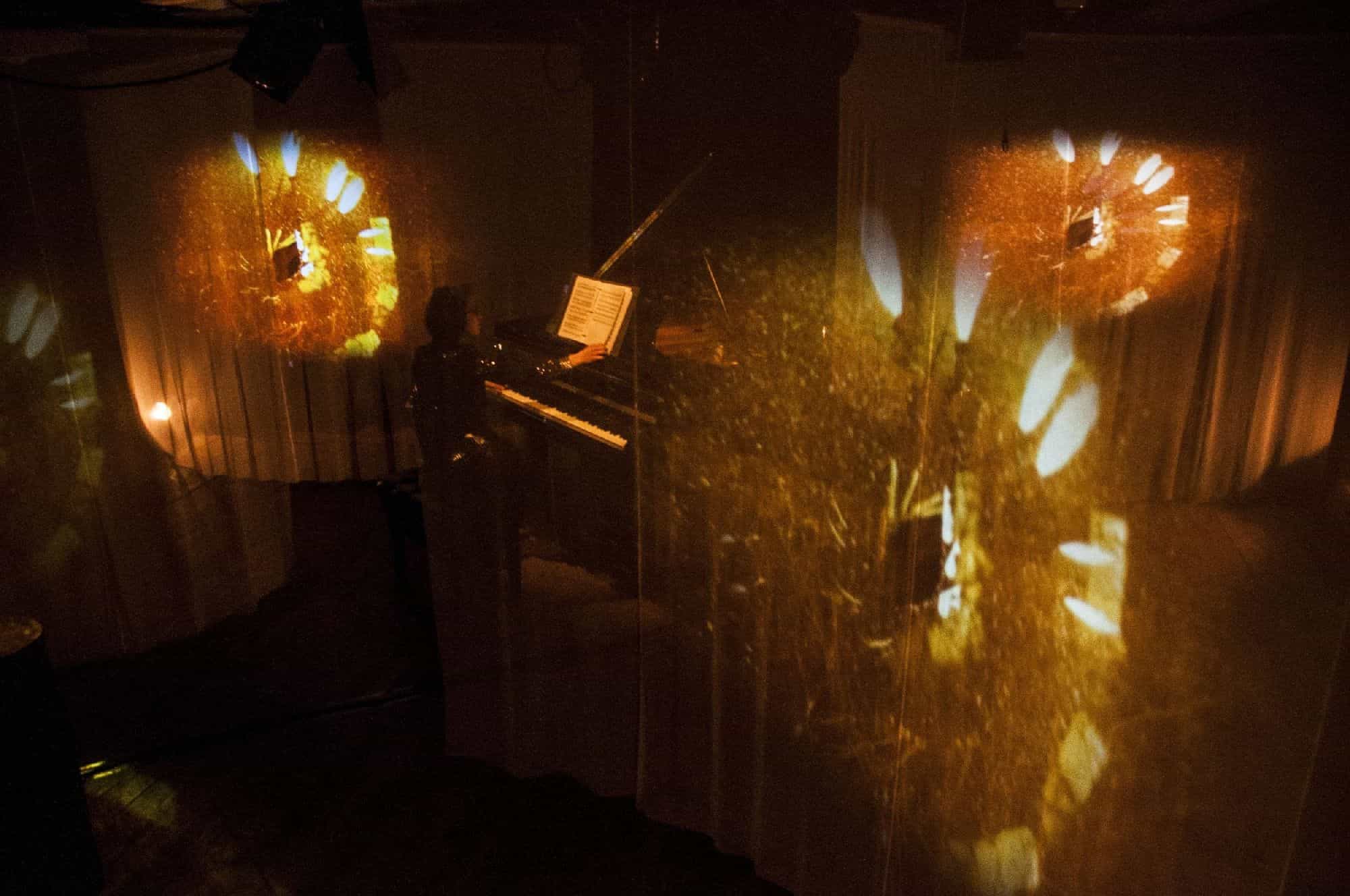 Awave Live in Tokyo
Role: Music & video
Type: Touring Production
Venue: Monten Hall, Tokyo
Live production of Awave in Japan in collaboration with the costume and set designer Mizuko Kaji.
More Info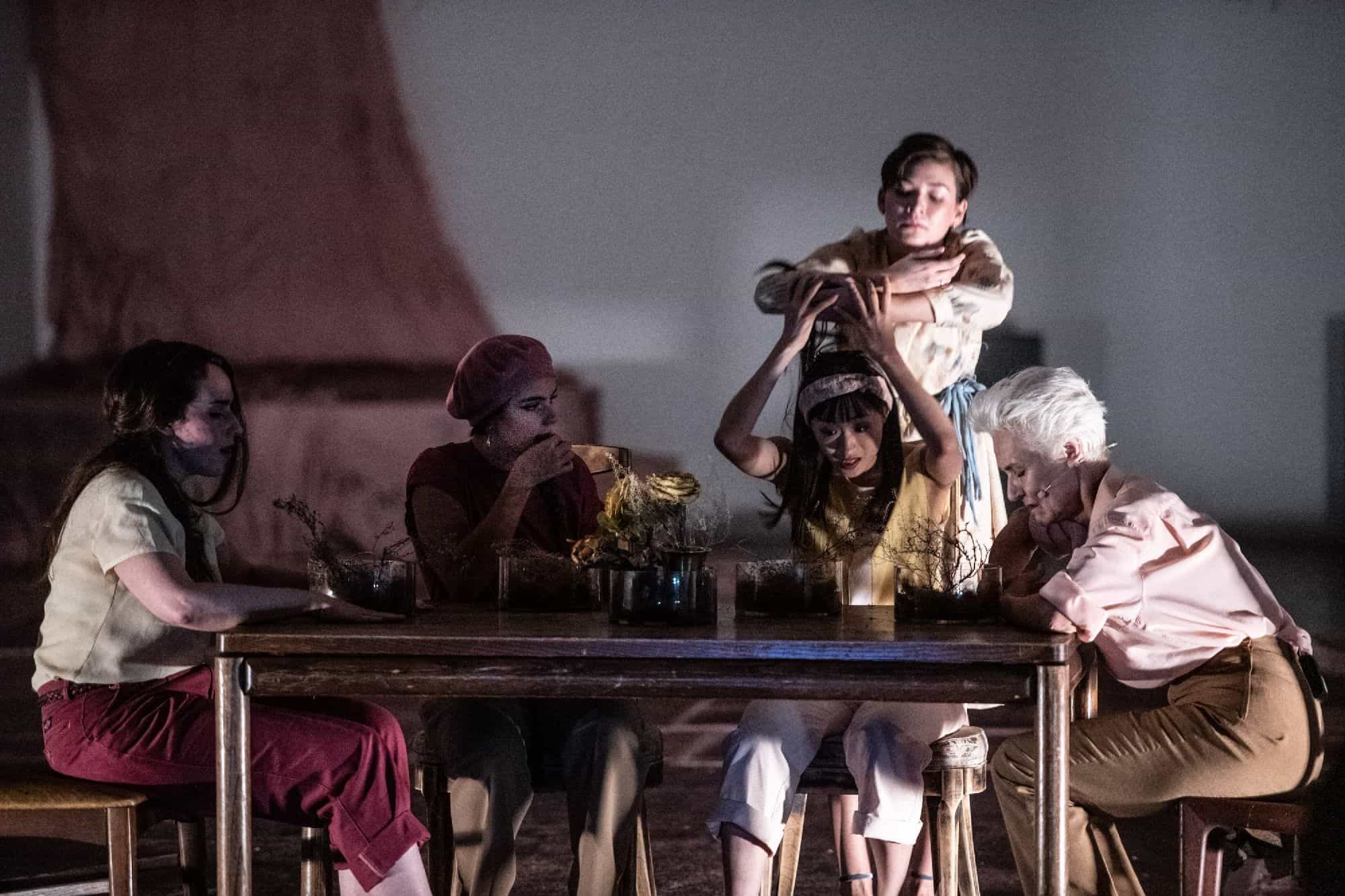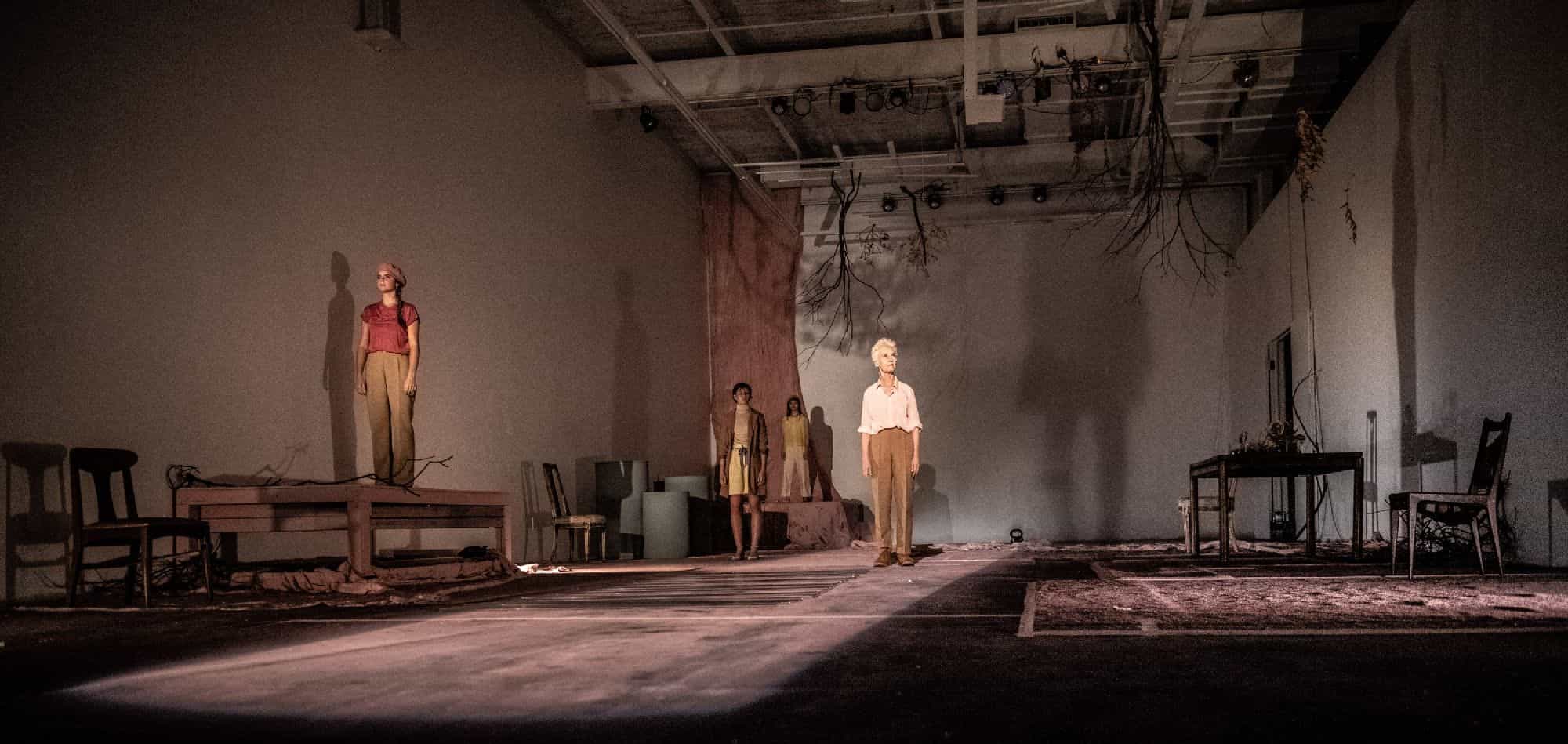 Two Roads
Role: Original music, Libretto & design
Type: Opera/Dance
Venue: Plaxall Gallery
We are who we are, and we are where we are because of the infinite decisions we have made in our past. With this premise, Two Roads scrutinizes the genesis of these choices, exploring the root of our consciences tied to our family, and the conscious and unconscious decisions that we make constantly, including addiction and routines, balance, guilt, and love.
www.creartbox.nyc
AWAVE
Role: Flutist & composer
Type: CD publication
Studio: Oktaven Studios
Guillermo Laporta's Awave blends years of opera, symphonic and chamber music performances with multimedia sound design and sound track composition. The performance presents a collection of pieces written for VR experiences, theatrical sound design and video games. It also features the world premiere of 10 new pieces for flute, piano and electronics.
Buy Physical Copy
Apple Music
Youtube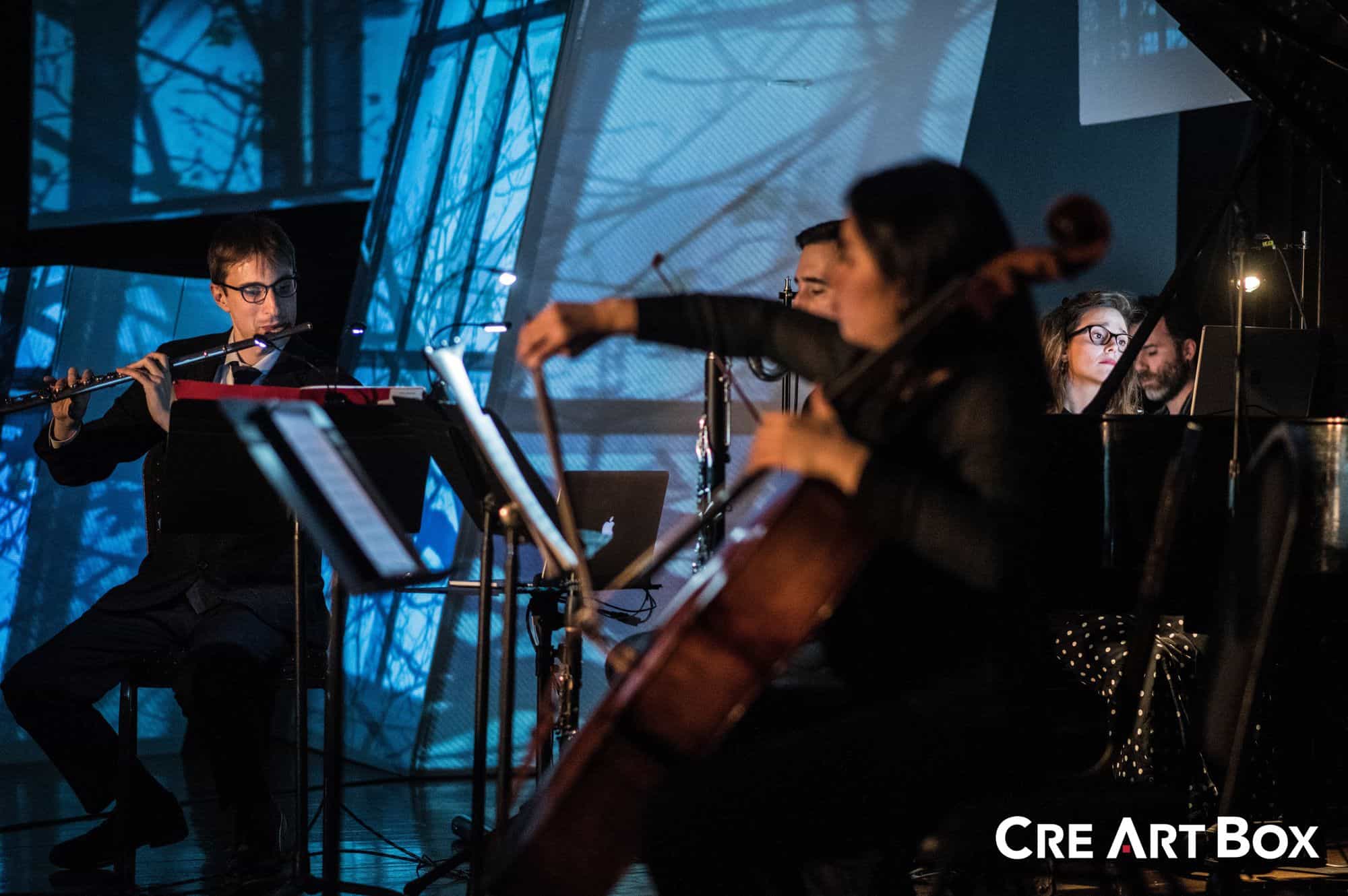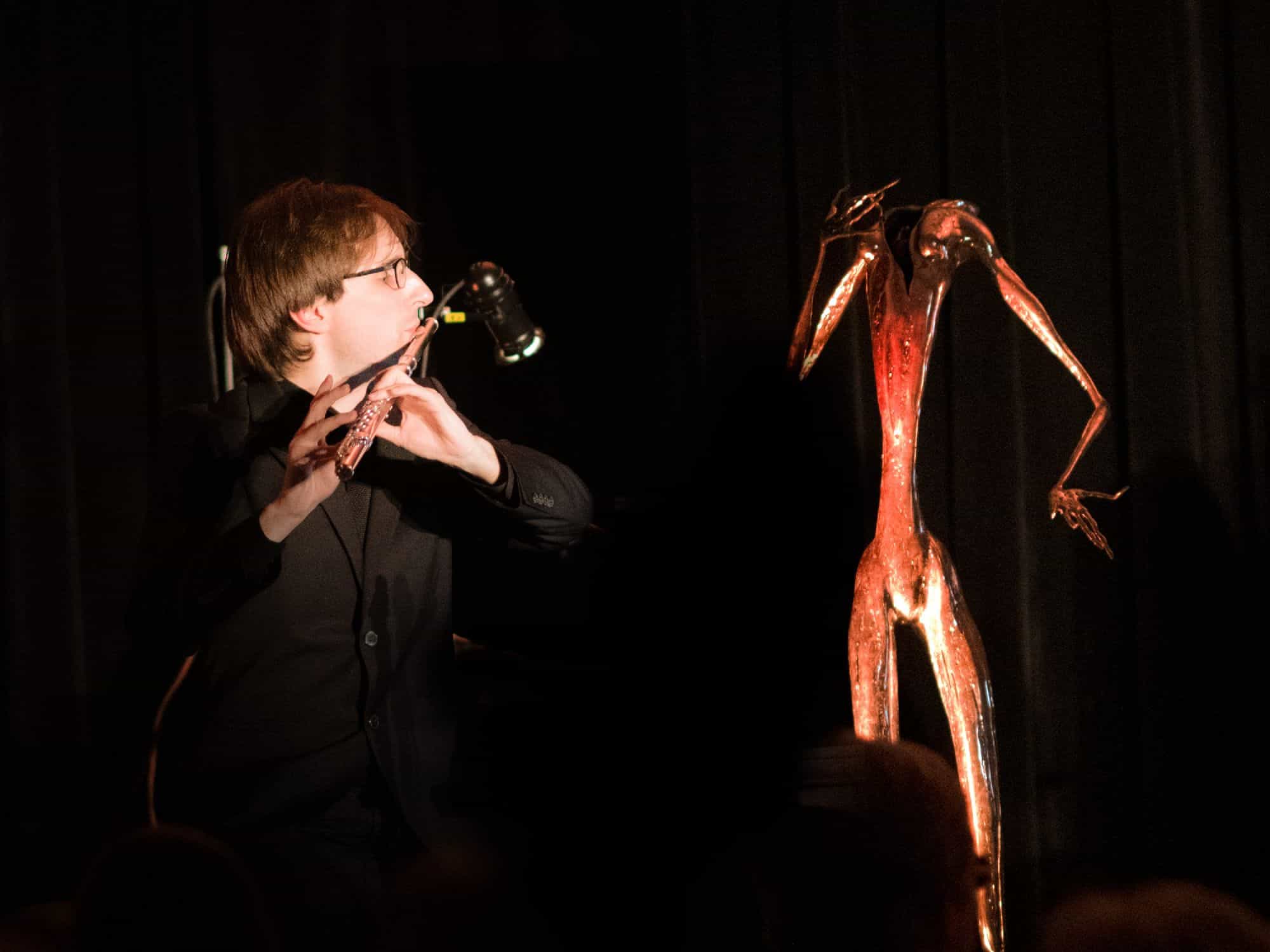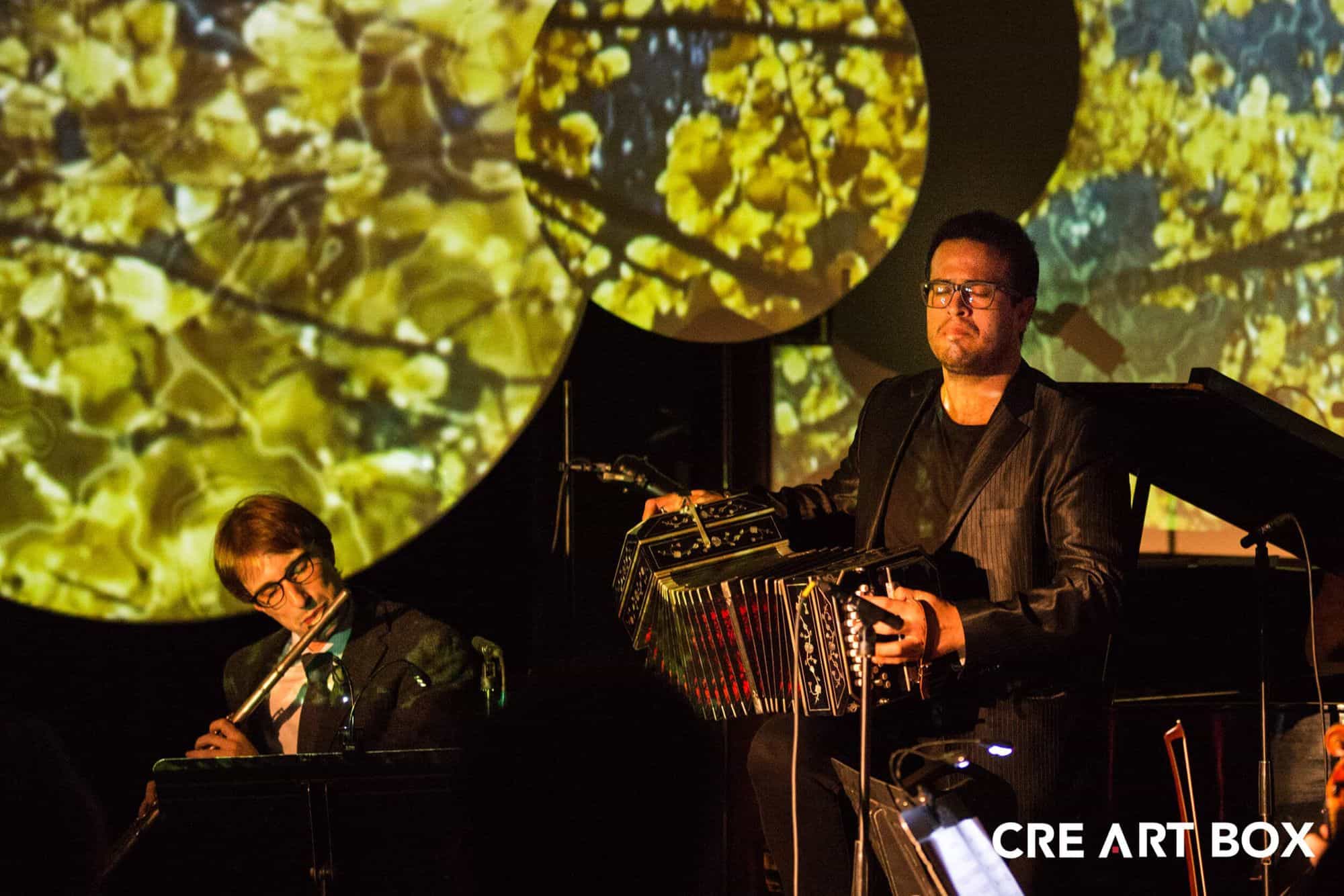 CreArt Music Series
Role: Founder & art. director
Venues: DiMenna Center, NY Ethical Culture & Greenwich House
Running since September 2016 in Manhattan, this music series presents classical chamber music with new pieces by living composers and visual artists, collaborating with renowed artist such us violinist Todd Reynolds, composer and video artist, Luke DuBois, or LeTrain Bleu Ensemble.
Read more
View photos
Watch trailer
CD release: Debussy and Respighi Violin Sonatas
Role: Flutist
Studio: Oktaven
This CD, with its ardor for the 19th century and the beginning of the 20th century, reimagines the music for violin and piano of Claude Debussy and Ottorino Respighi, expanding it into the repertoire of the modern flute. The recordign was made in the Summer of 2016 at Oktaven Studios, New York City.
Listen on Spotify
Listen on Apple Music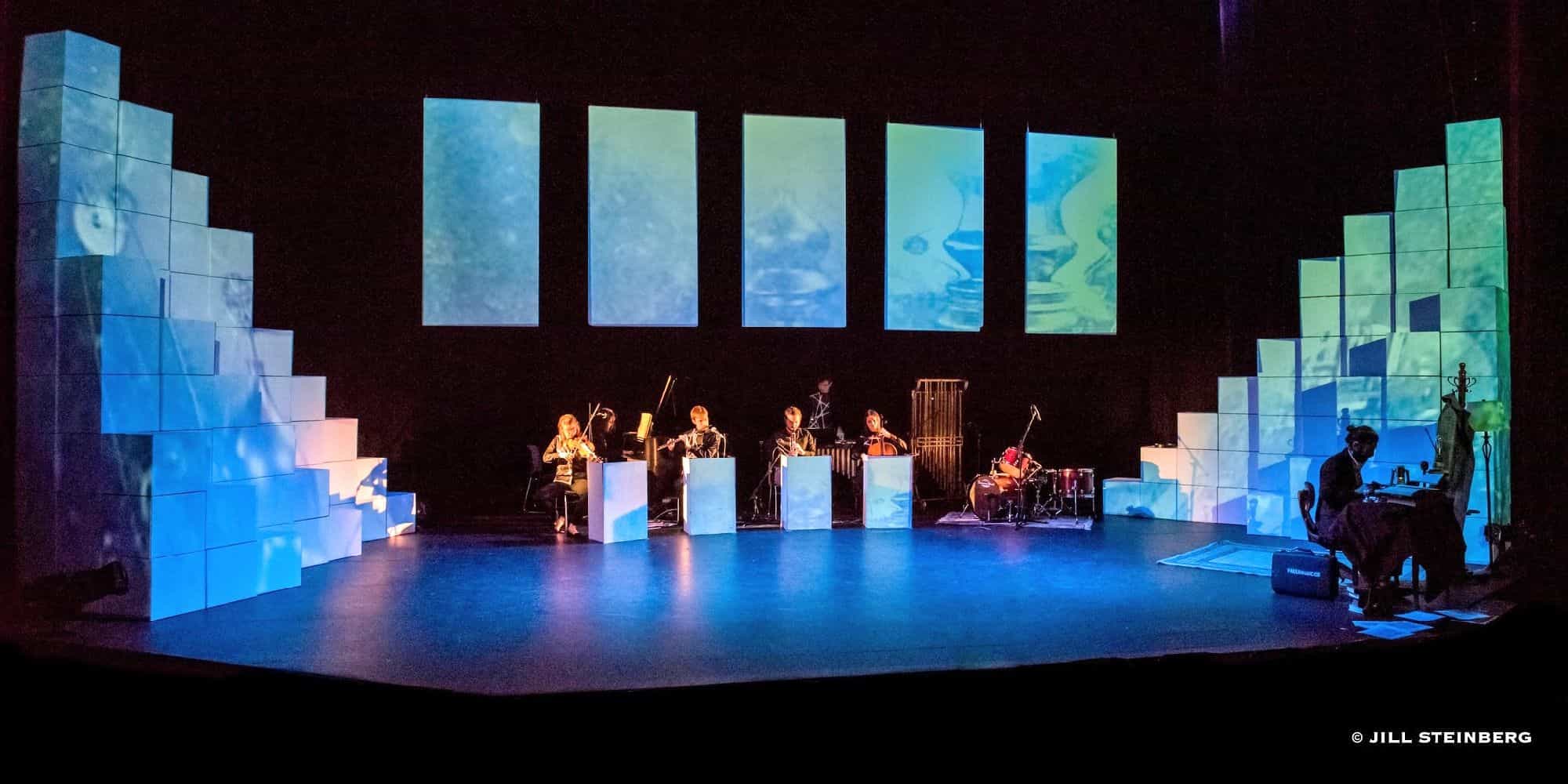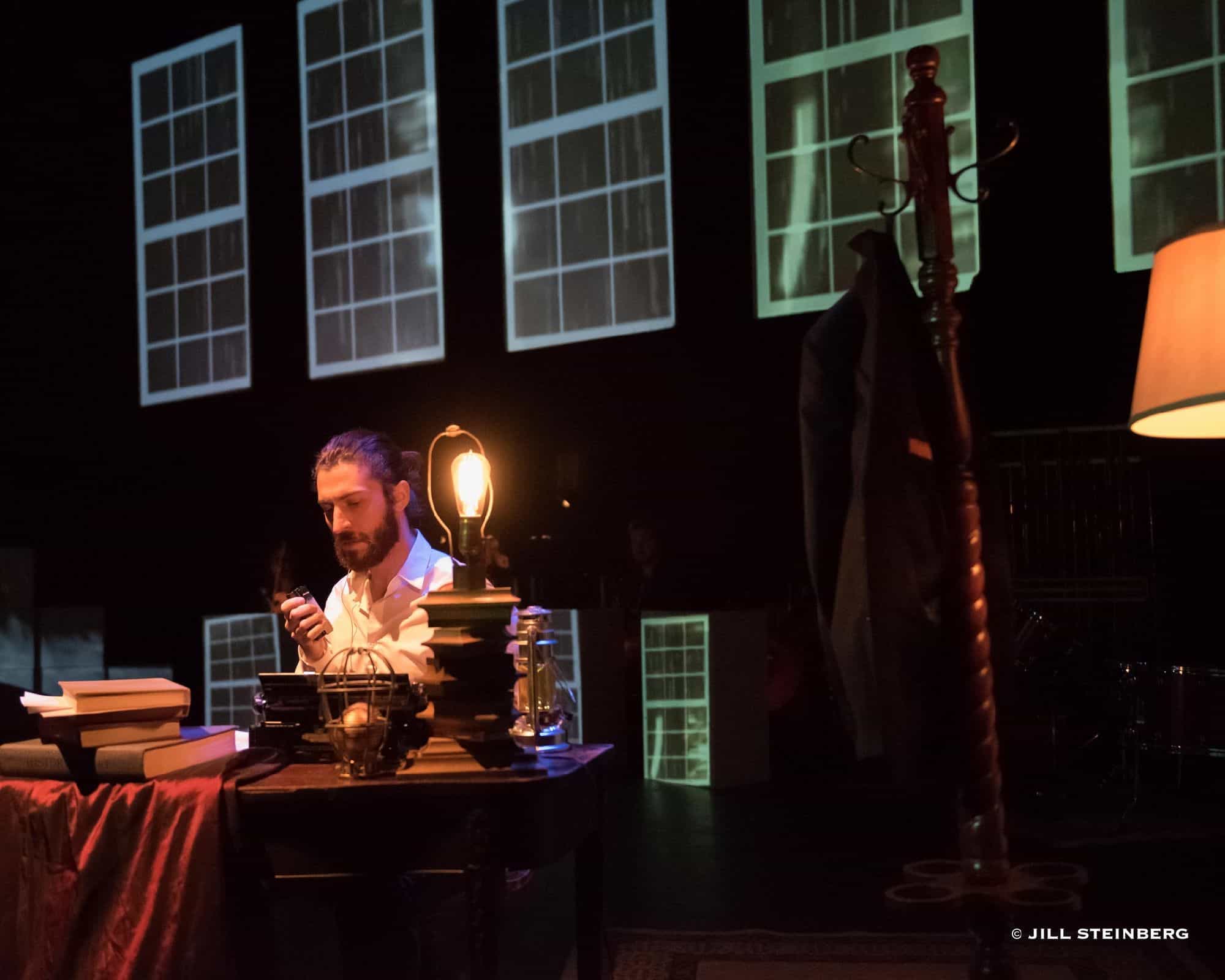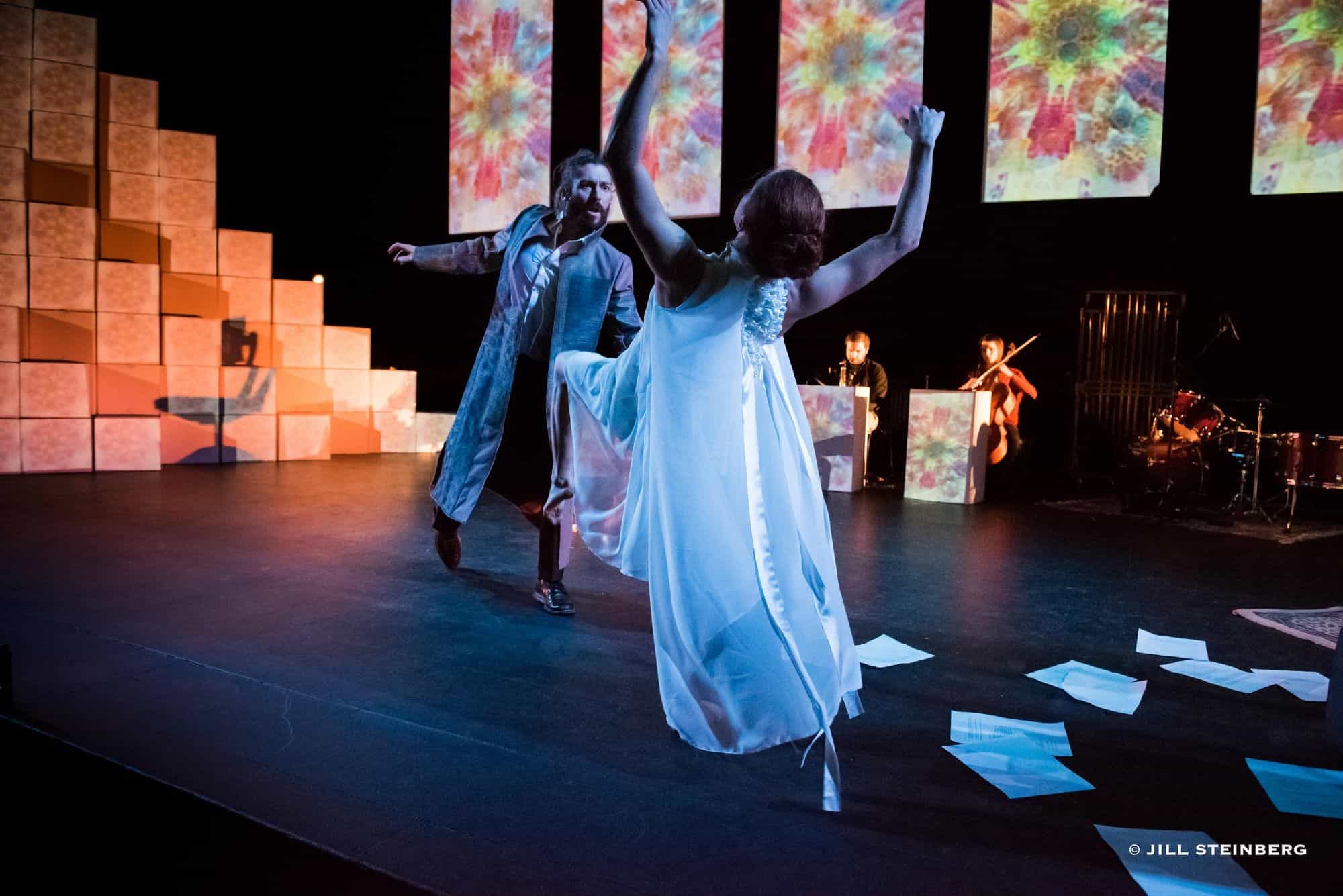 Visuality
Role: Director & designer
Type: Theatrical concert (Touring Production)
Visuality is a full-scale music and theater production which develops a narrative inspired by studies by Sigmund Freud, Carl Rogers where a psychoanalyst, explores the deepest thoughts of his mind through music, poetry, and observation. Written by Guillermo Laporta and Jacopo Rampini and choreographed by Marissa Maislen, this production, fuses the music of Sebastian Currier, Joshua Penman, Debussy, Paul Moravec, Jacob TV, Joan Tower, Marcos Fernandez, and Frederic Rzewski. The main chracter, Dr. Reyn narrate a meditation on a human mental exploration. Gradually discovering his own bipolar disorder exposing his self-consciousness in the physical universe and unveiling complex, mysterious, visceral stories that outcrop beyond the reality. Dr. Reyn inner mind is reflected in the commutable set design where cubes surround the scene, the musicians and the audience, utilizing video mapping techniques to bring to life this captivating world.
Watch Video
View Photos
Behind the scenes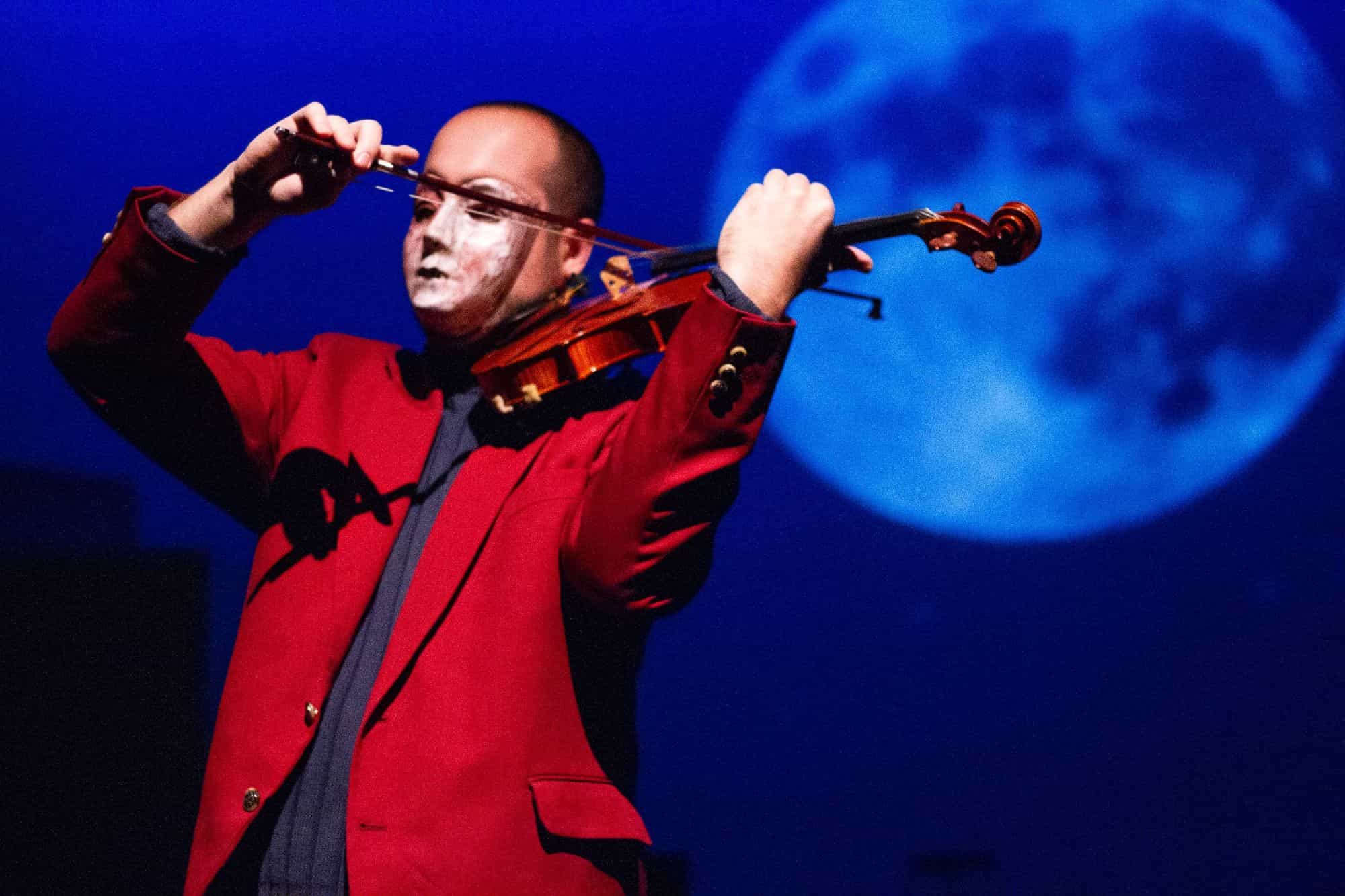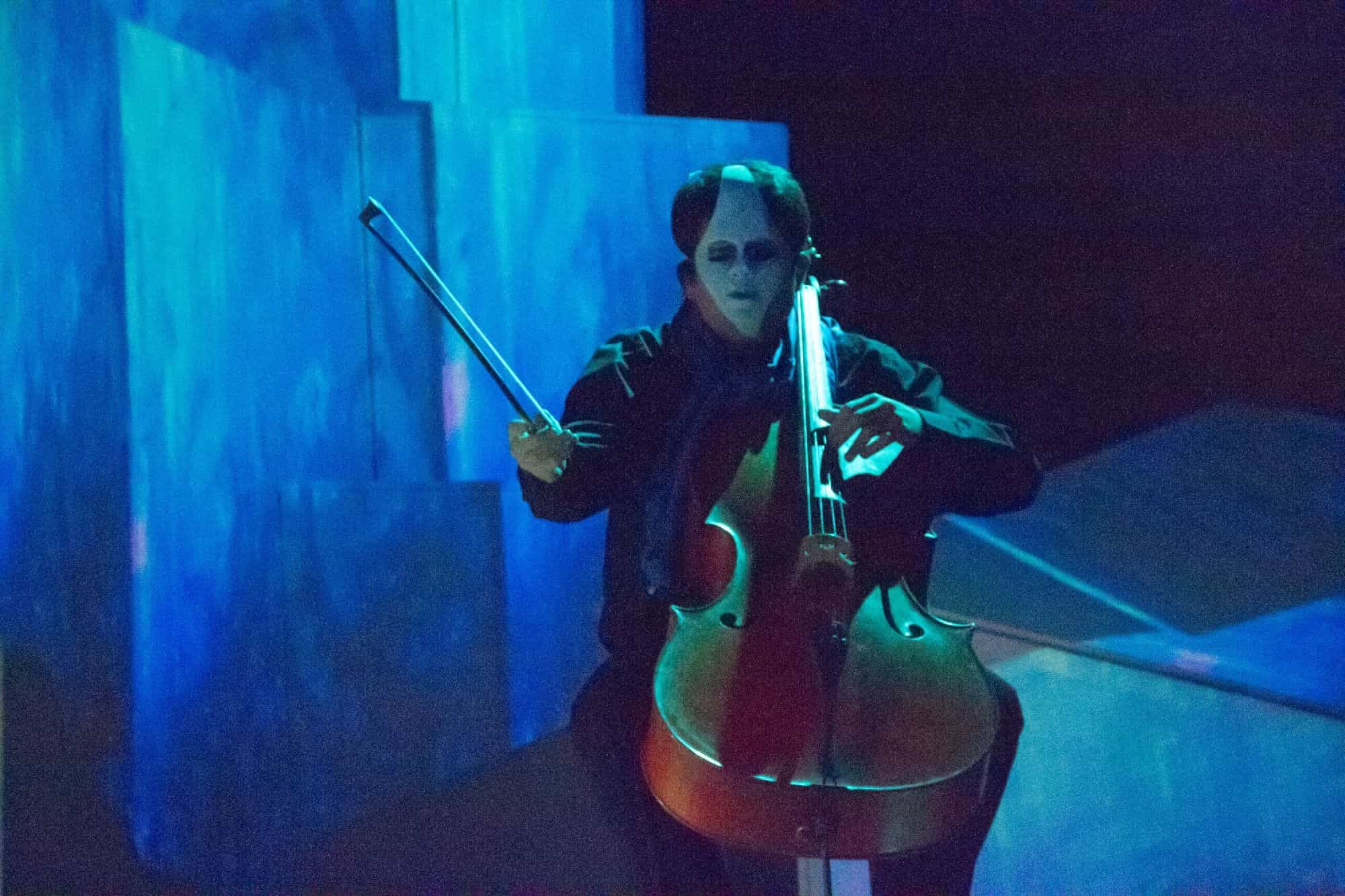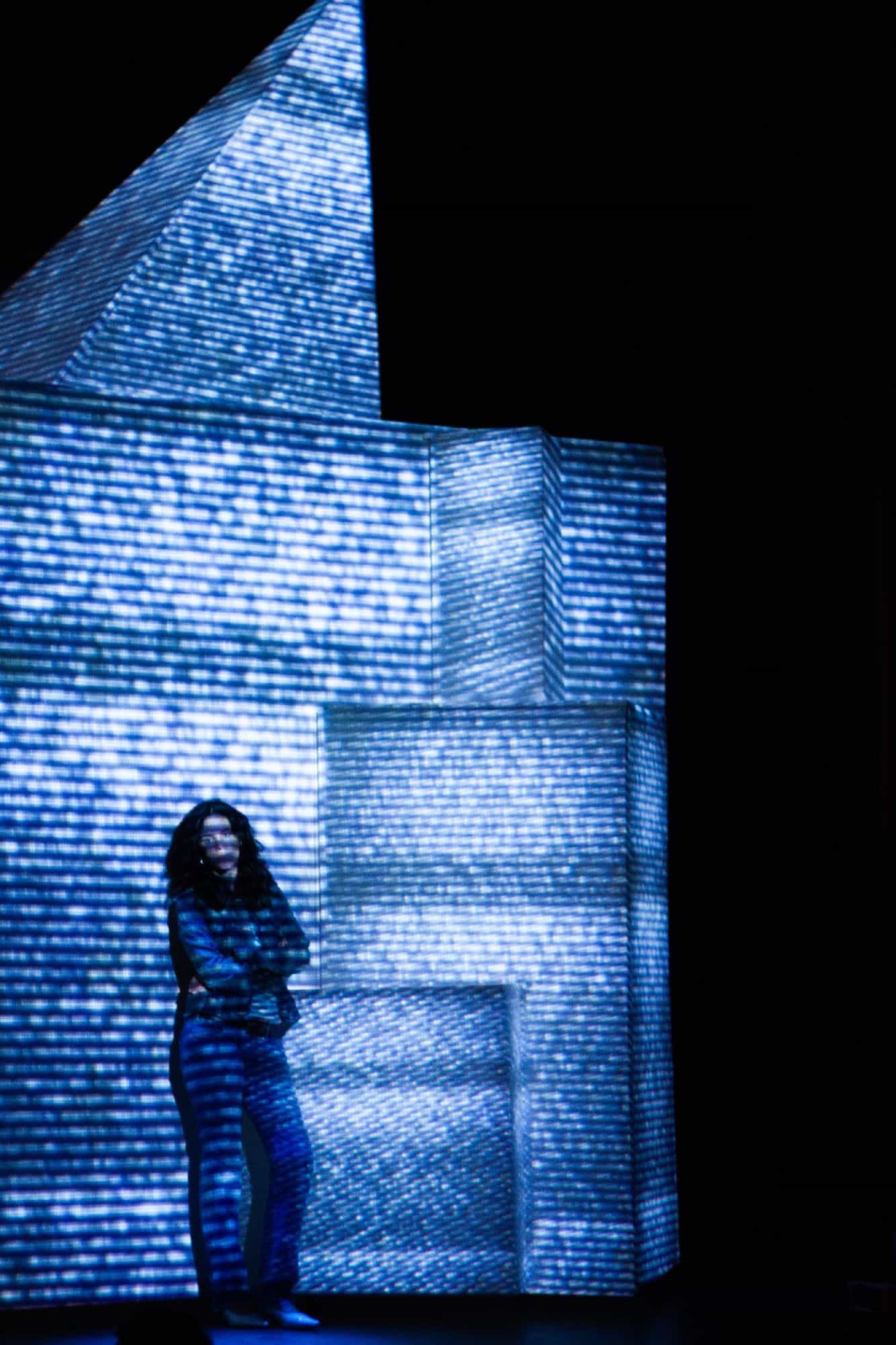 Noctum
Role: Dramaturgy, direction & design
Type: Opera (Touring production)
An opera commissioned by Cre.Art Project during the artist residency program in Oviedo Asturias. Co-produced by Cre.Art Project, Audiencia Theater, Barakaldo Theater and San Francisco Concert Hall.
Watch Video
View Photos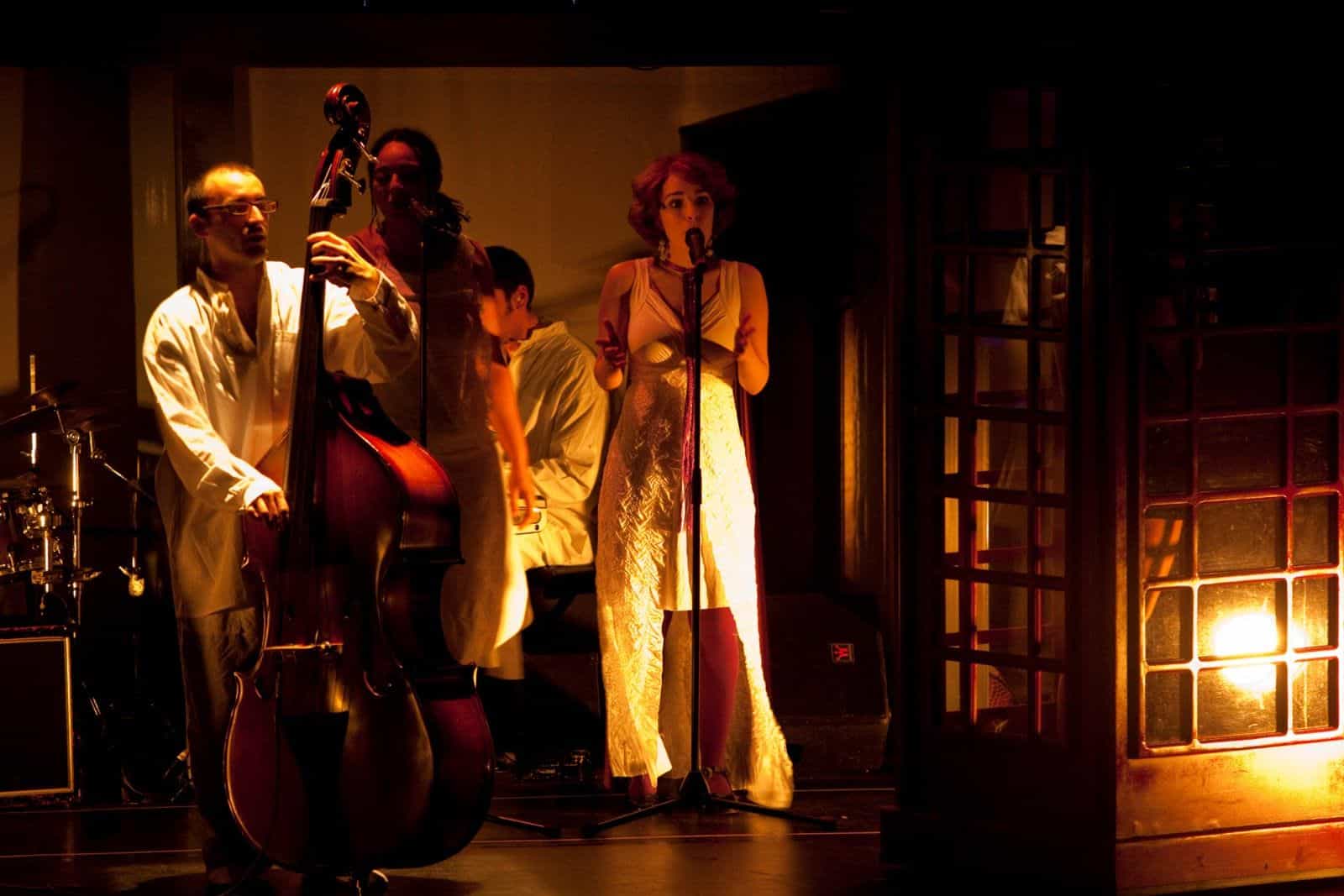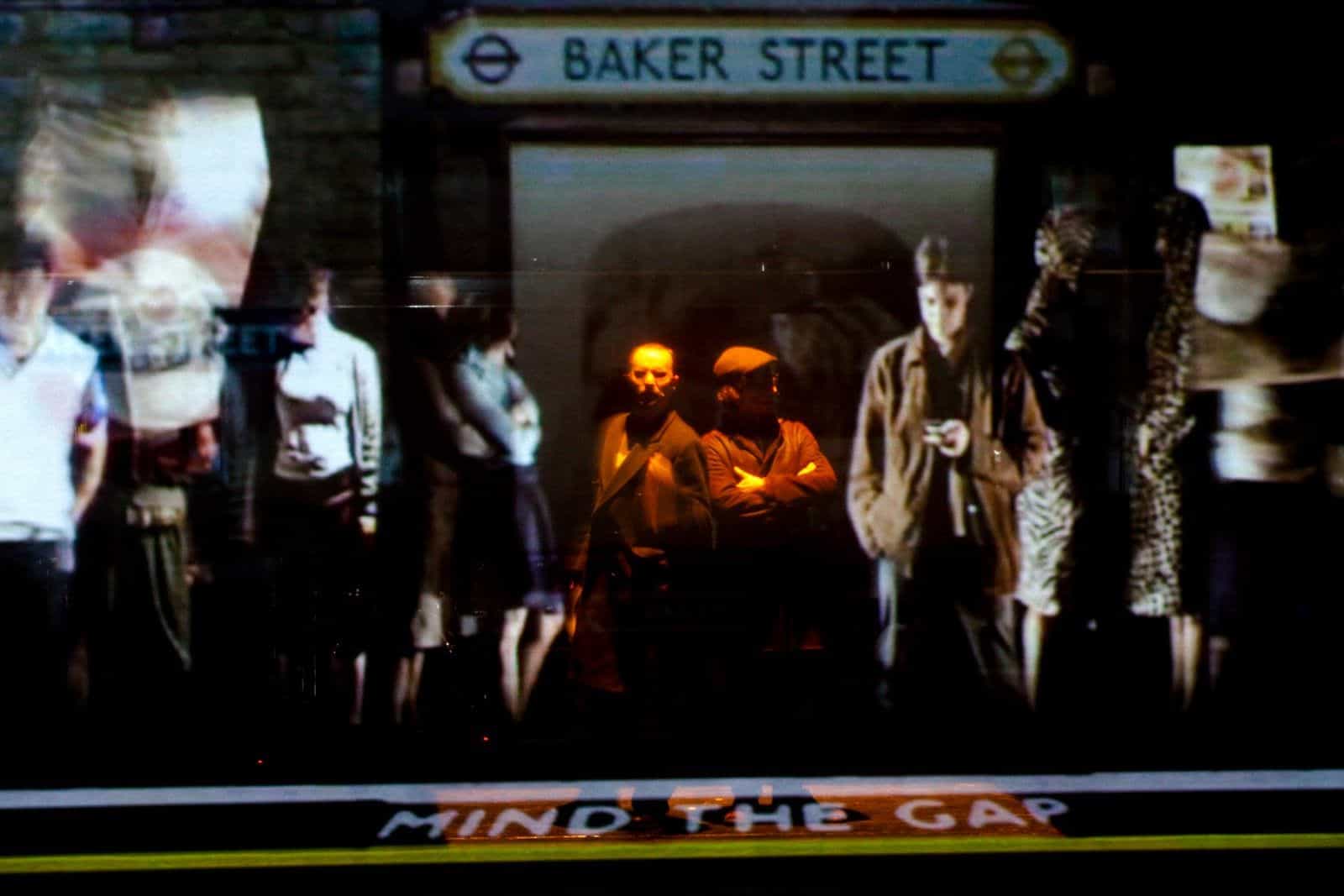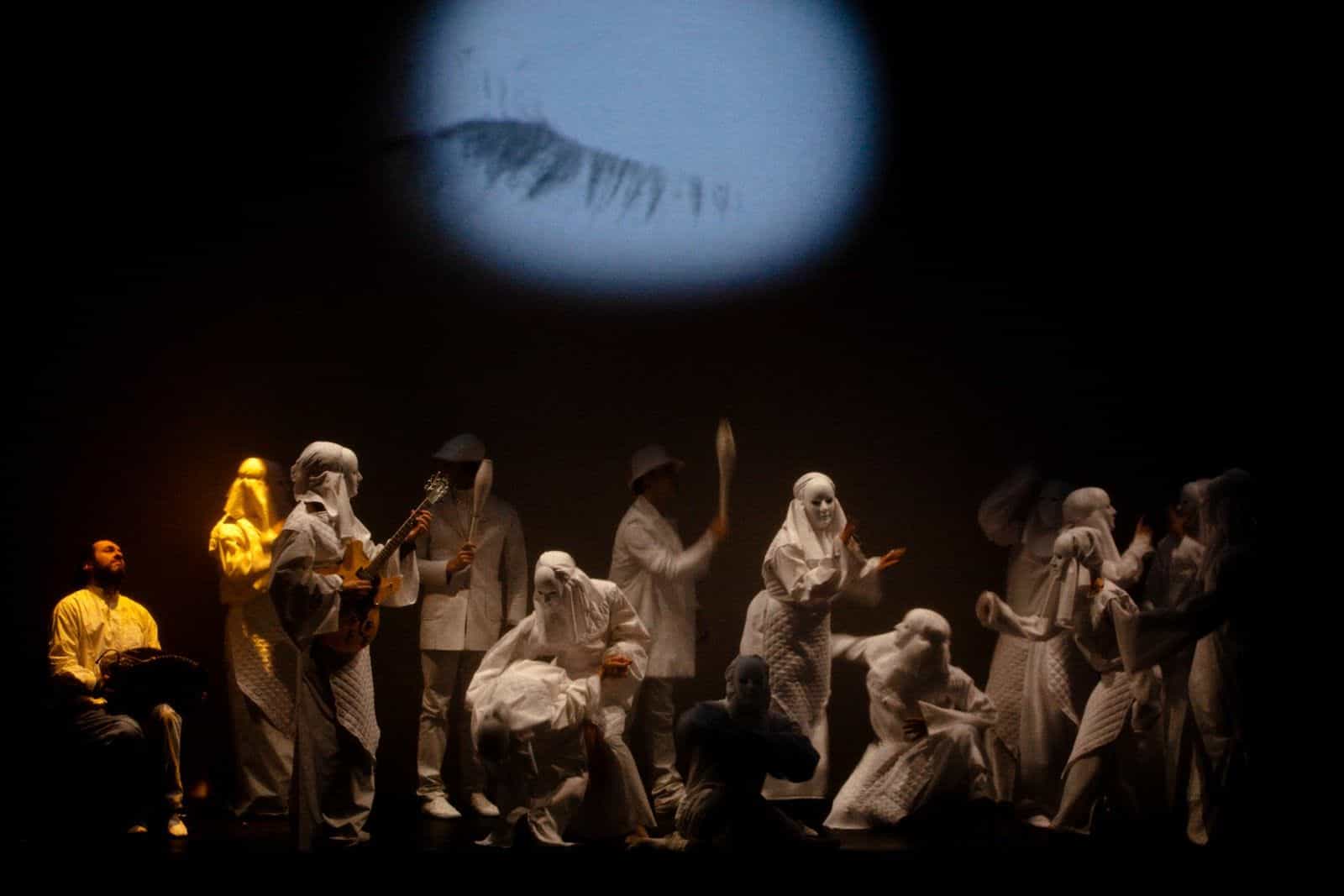 London "the show"
Role: Dramaturgy, direction & design
Type: Musical Theater (Touring production)
A musical theater production with more the 100 artists involved. Combining cinema and live theater with live jazz, drum & bass, indian, classical music, contemporary dance, acrobats, video mapping and narrative. A show that makes the city of London, its frenetic pace and its people from all over the world, their common thread. Cinema, theater, ance, circus and live music come together in this show with 18 artists on stage.
"a shocking staging" (El Pais)
Read Interview (Google Translation)
Read original interview in spanish
View Photos
Watch Video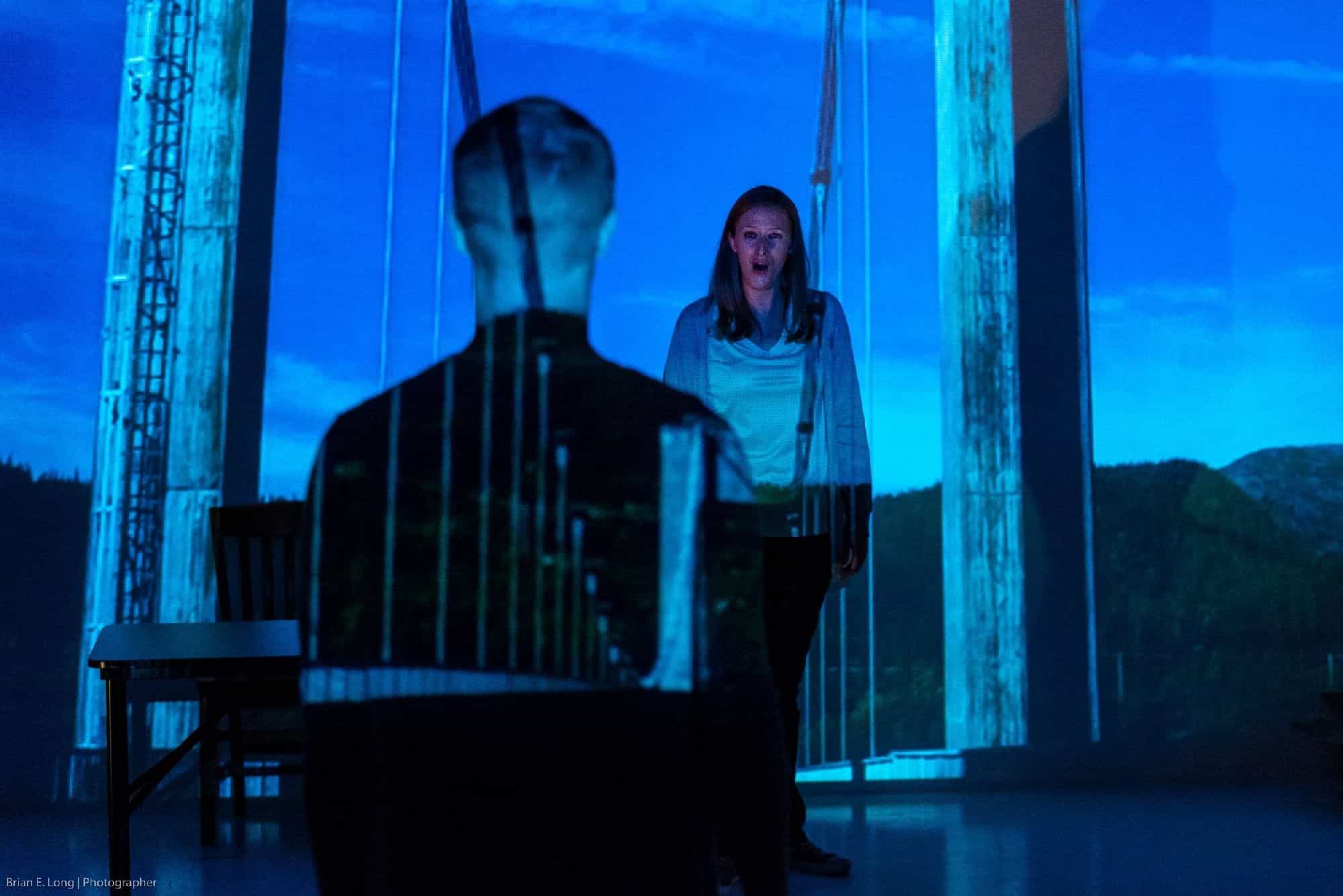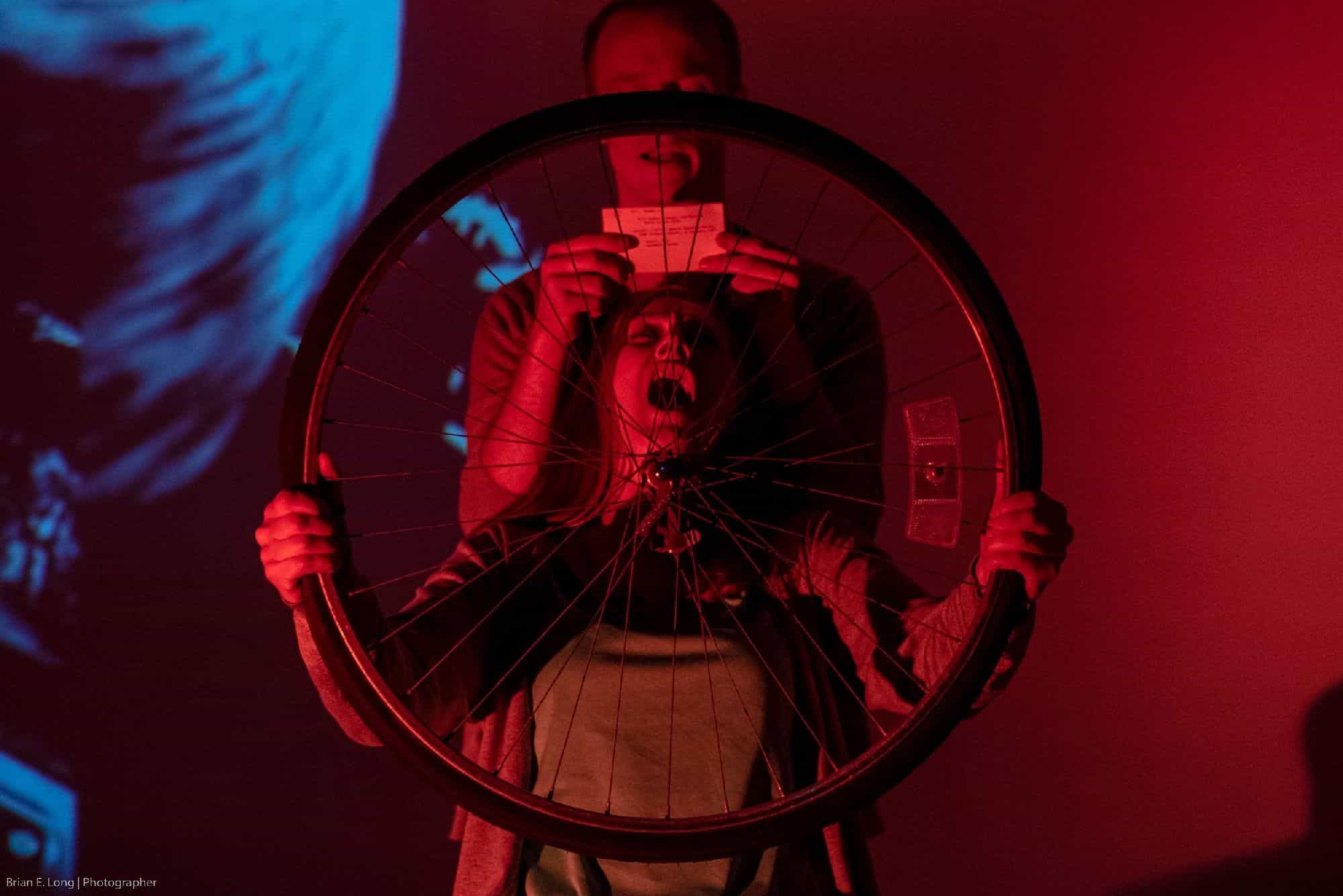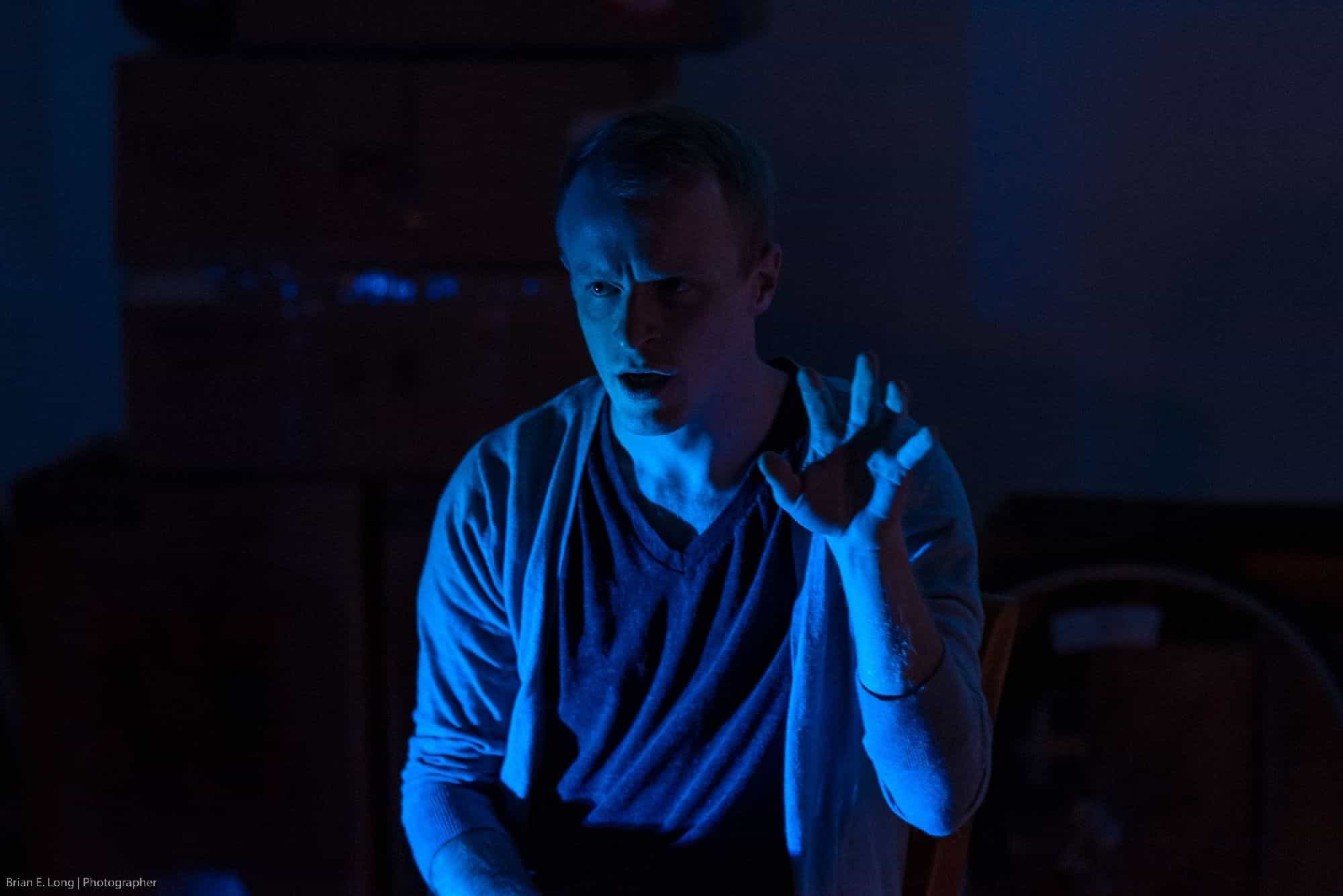 As One
Role: Light Designer
Type: Opera
As One is a chamber opera composed by Laura Kaminsky with a libretto by Mark Campbell and Kimberly Reed, and is a coming-of-age story about a transgender woman.
Know More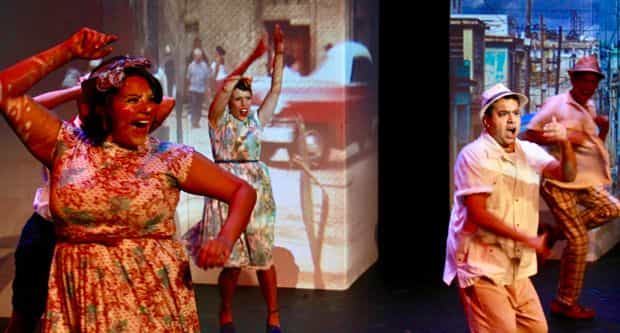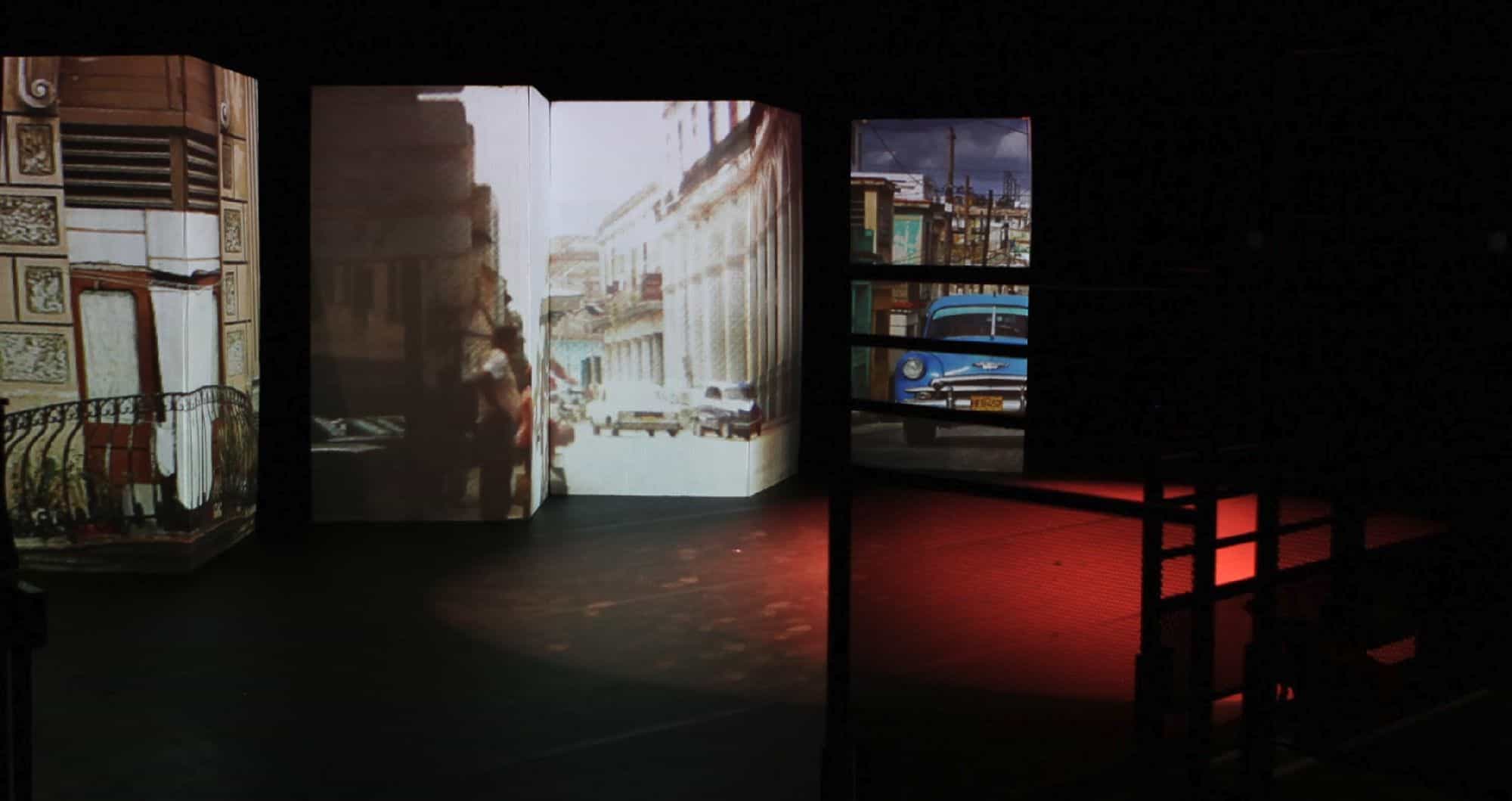 Pedro Pan
Role: Projection & Set Designer
Venue: International Fringe Festival, 14th Street Y Theater, New York
Based on the real life events of Operación Pedro Pan, a young boy, Pedro, is sent alone to the U.S. to escape the dangers of 1962 Havana, Cuba. Once in NYC, Pedro must face learning a new language, a new culture, and a new country without the support of his parents.
View Photos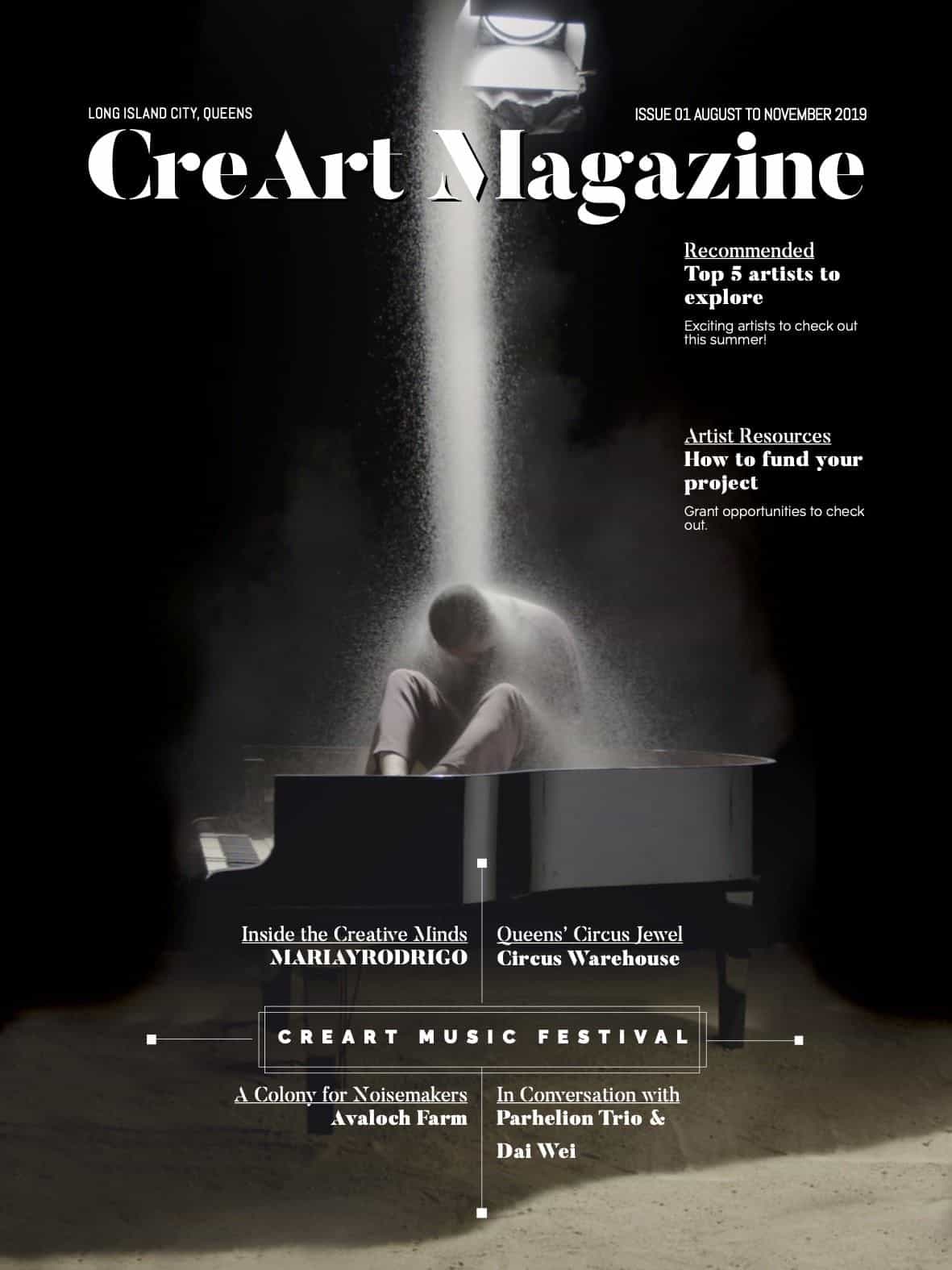 CreArt Magazine
Role: Editor in Chief
Type: Printed Magazine
CreArt Magazine is an independent printed and digital publication by CreArtBox
Know More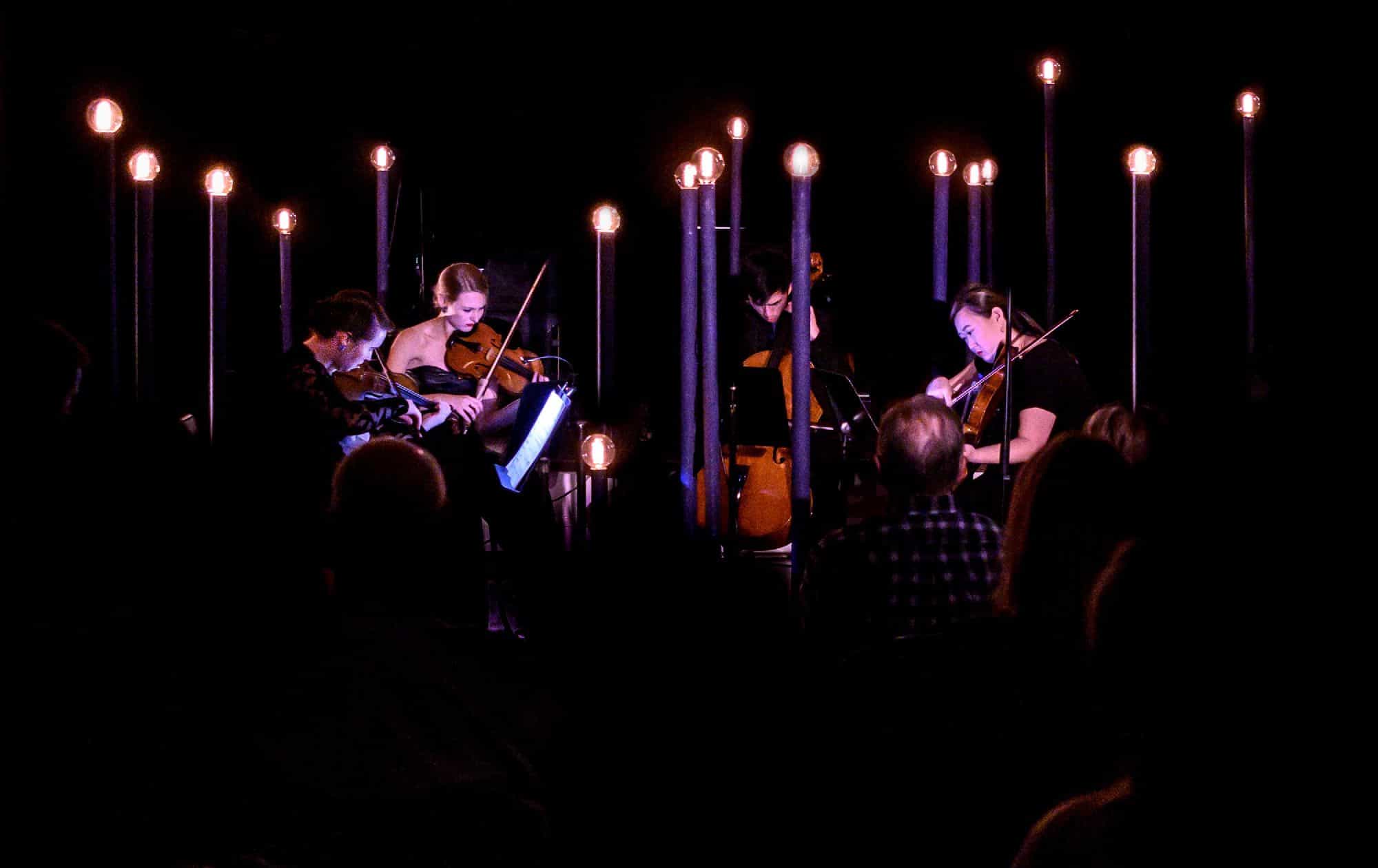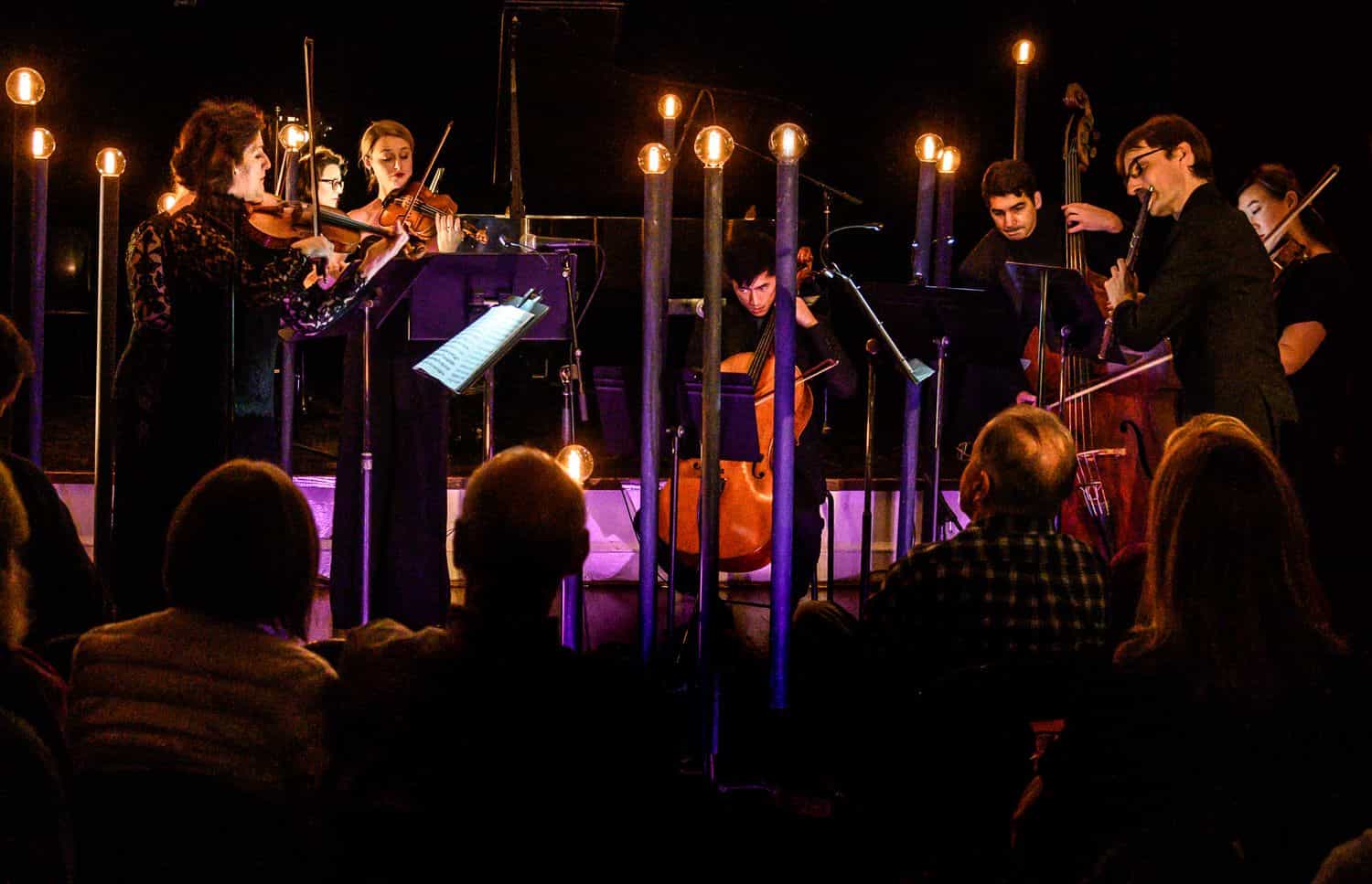 Brandenburg
Role: Flutist & designer
Type: Chamber Music Concert
CreArtBox collaborated with the Arte String Quartet to present a program based around Bach's Brandenburg Concerto No. 5.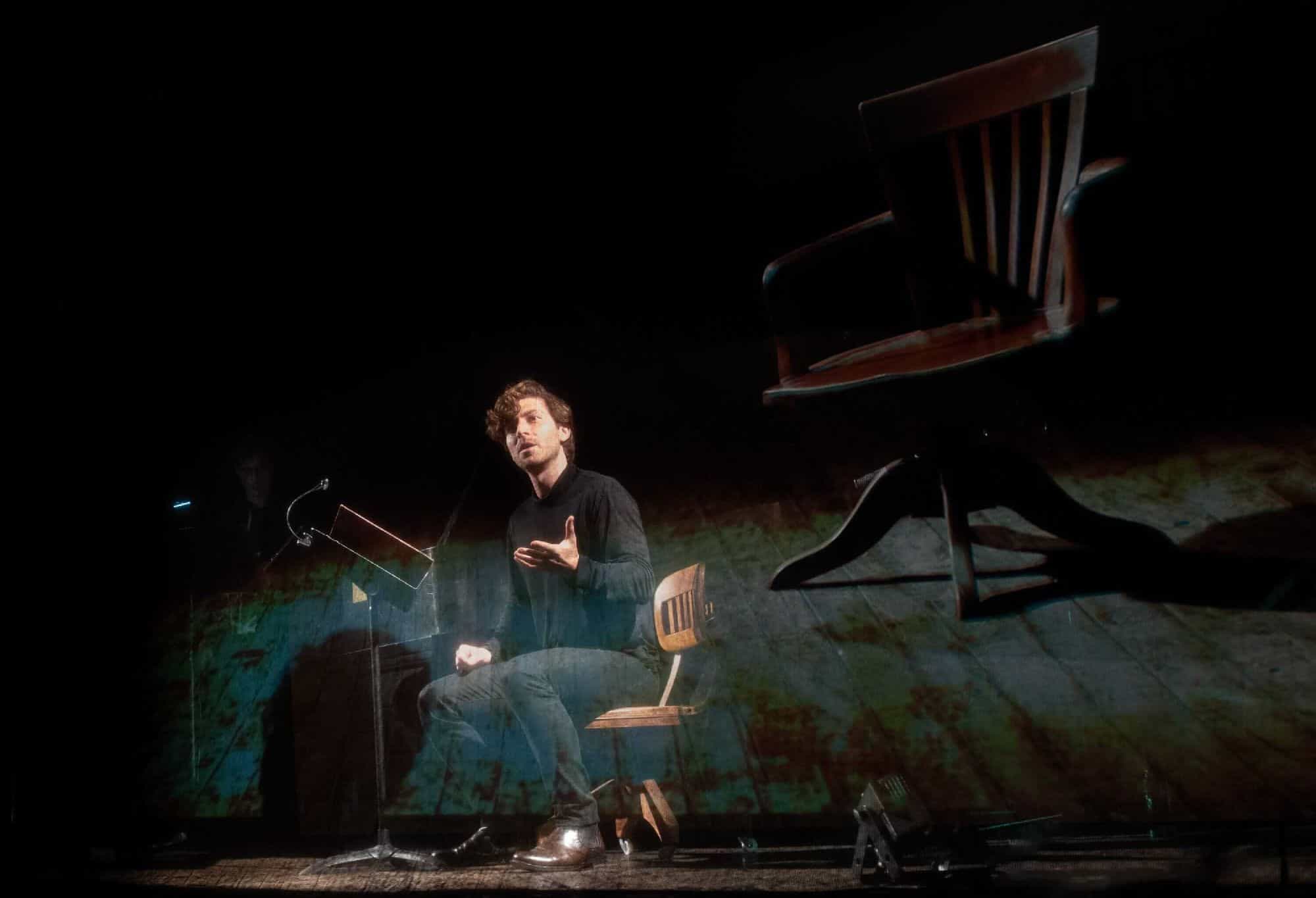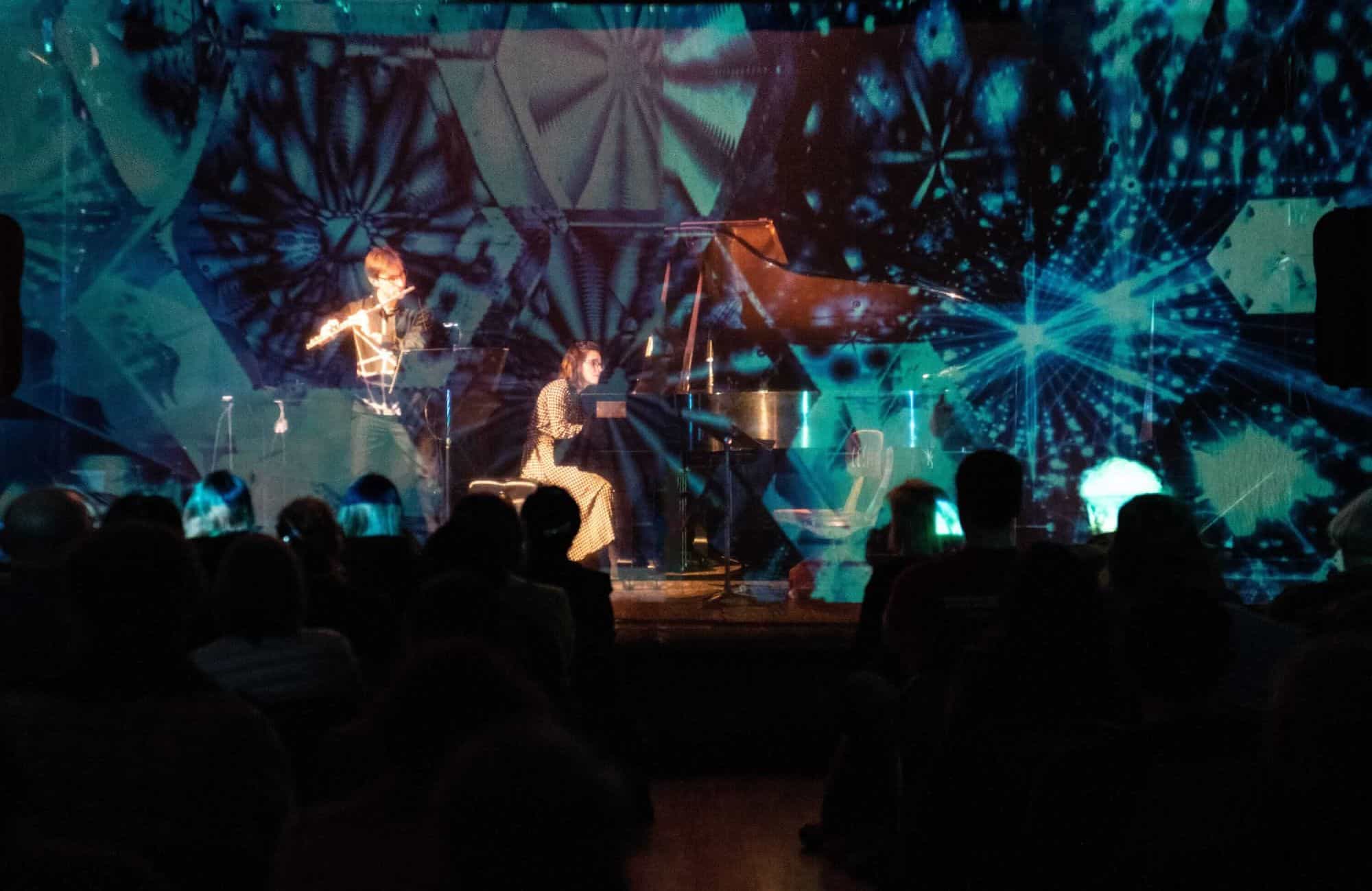 Awave Within
Role: Flutist, light and projection designer
Type: Chamber Music Concert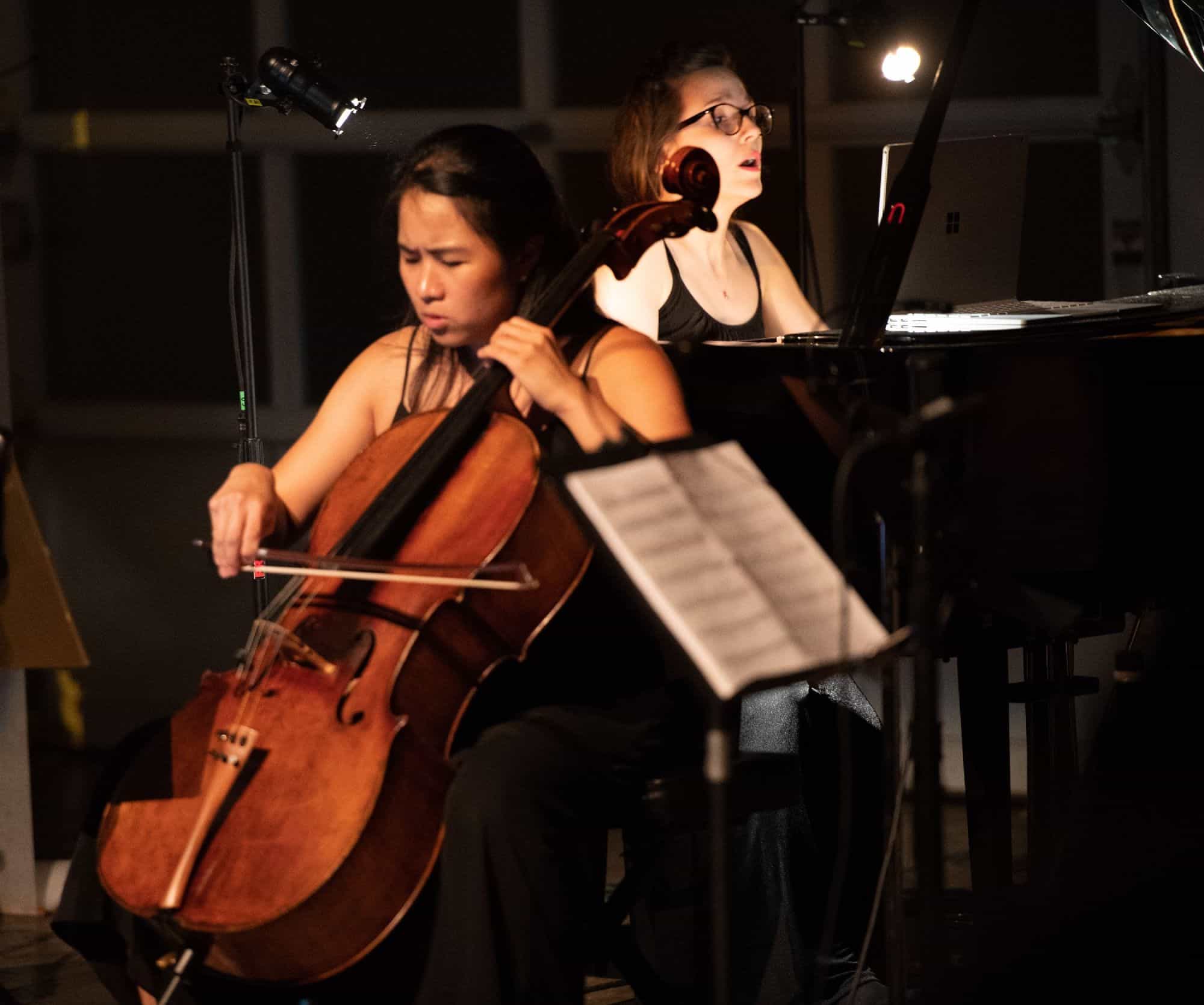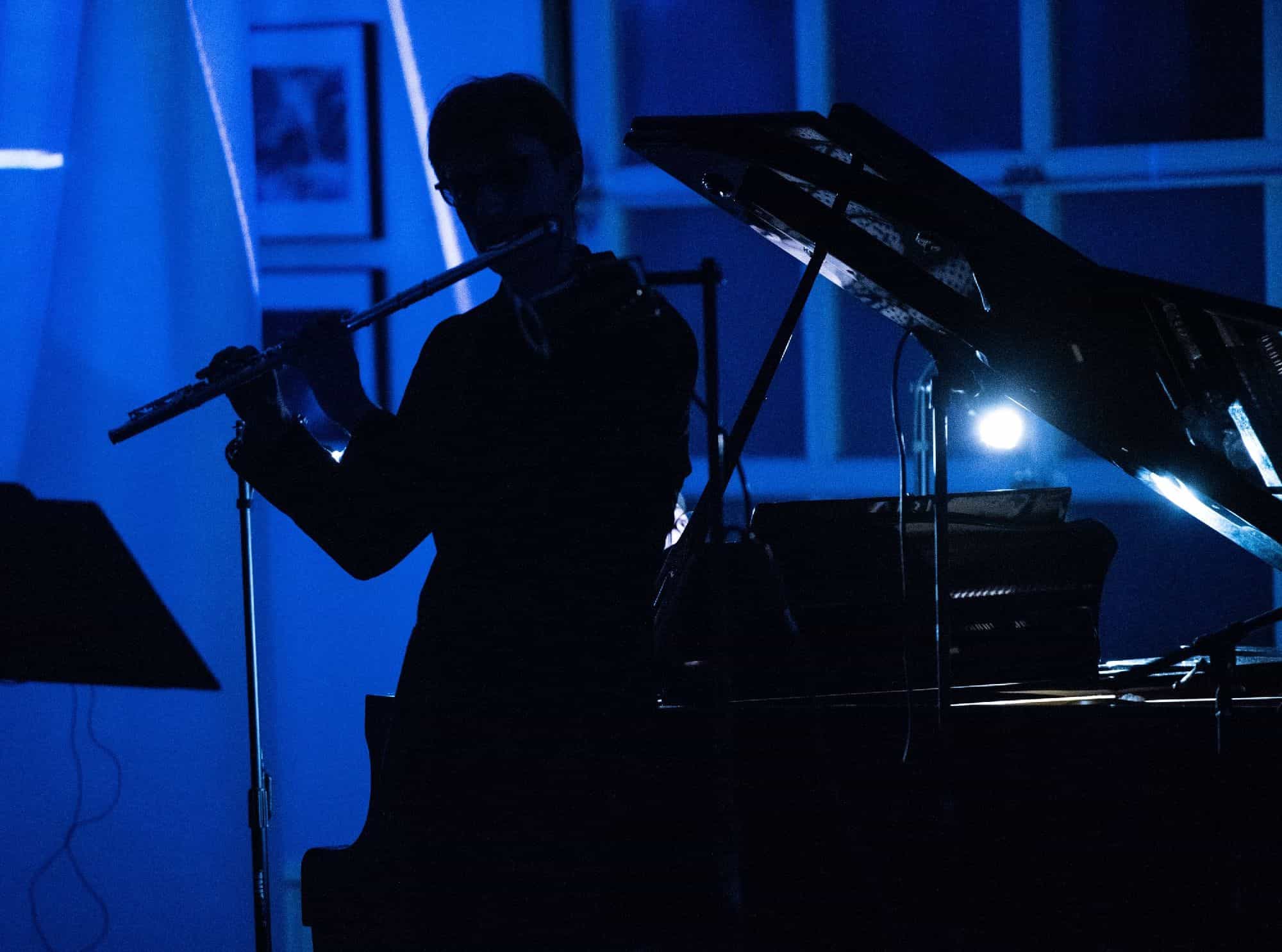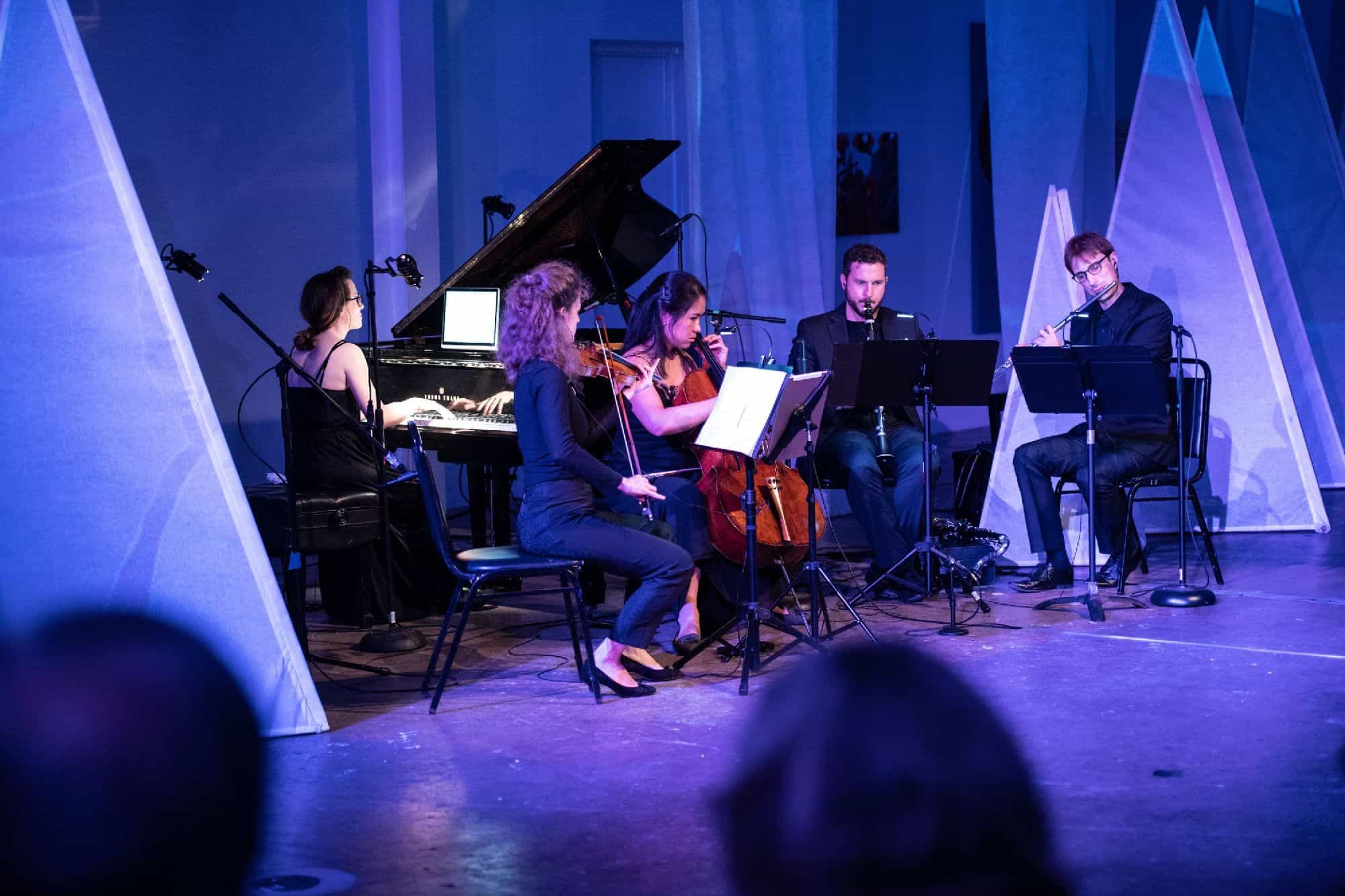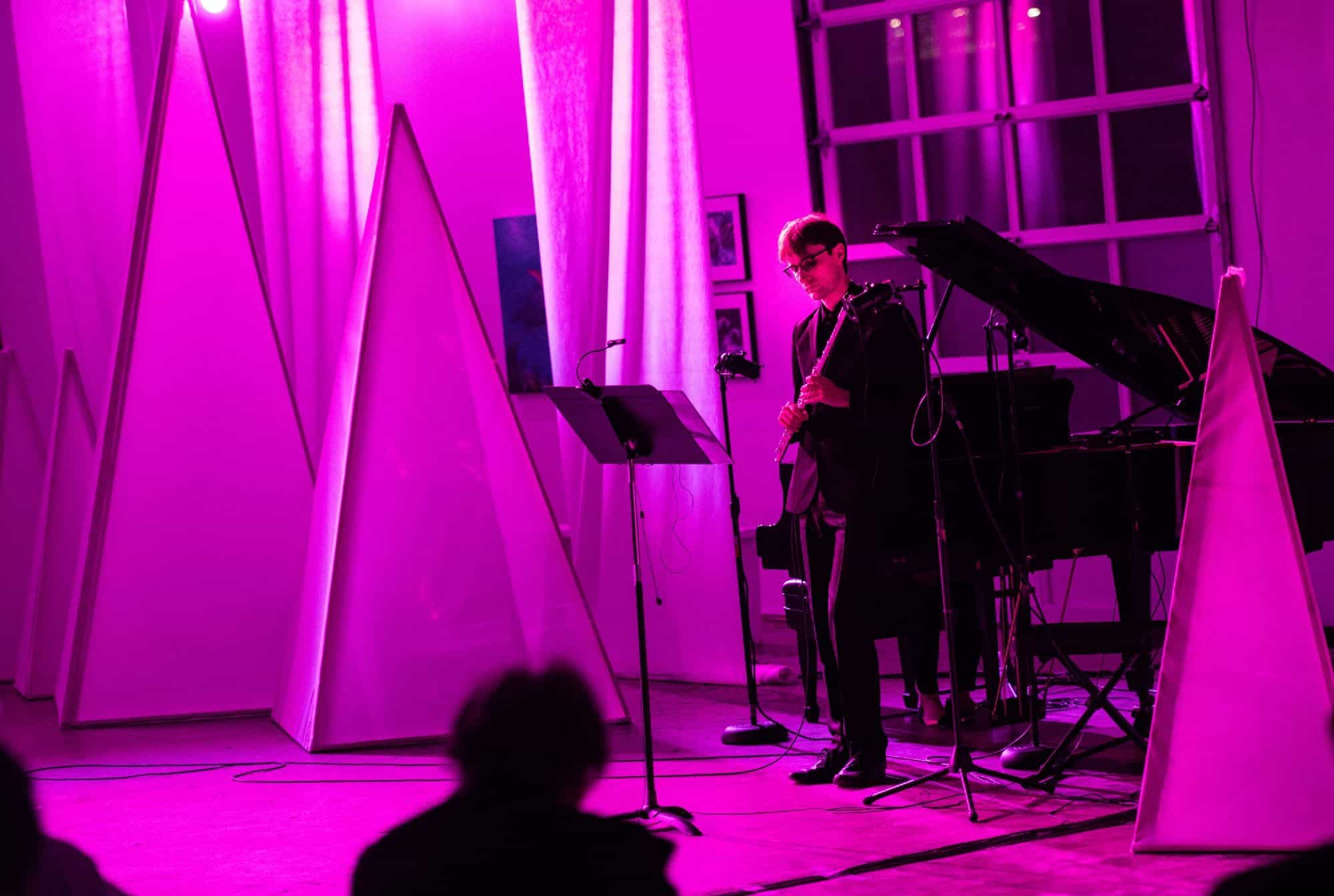 CreArt Music Festival, 2018
Role: Founder, art. director & designer
Venue: Plaxall Gallery
A Classical Music Festival lanunched in Long Island City, Queens. Presented by CreArtBox, the festival merges classical chamber music with contemporary dance, theater, and immersive sound, light and projection design. In collaboration with Long Island City Artists (LiC-A) @ The Plaxall Gallery and supported by the Queens Council on the Arts
CreArtBox's classical music festival heads to Long Island City" QNS Magazine
Read article
"CreArt Music Festival offers unique take on classical music" (Times Ledger)
Read article

CD release: Moments of Solitude
Role: Flutist
CD release of Moments of Solitude an integral of solo piece by american composer Greg Karnilaw.
Listen on Spotify
Amazon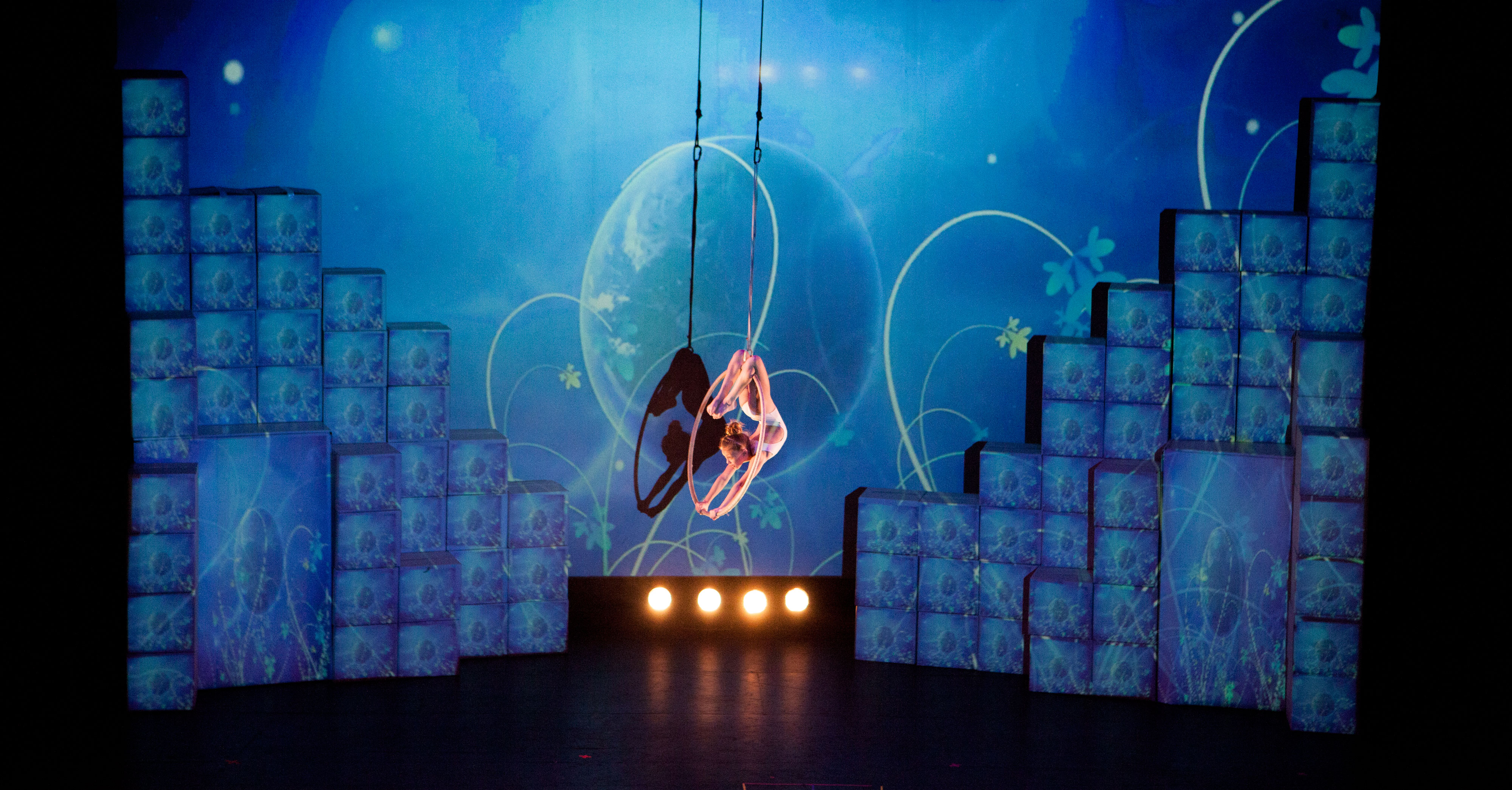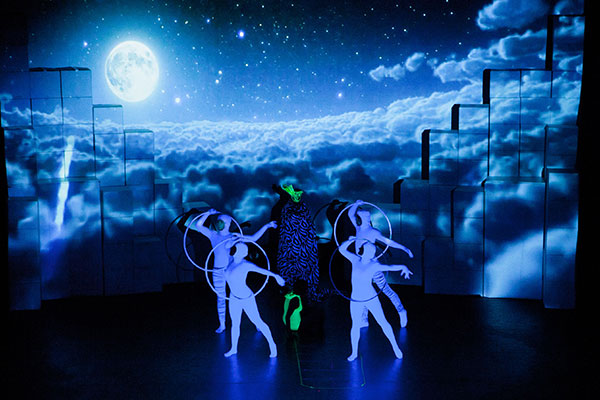 Seven World at Queens Theater
Role: Projection & set Designer
An journey through science, technology, food and nature.

Evergreen
Role: Projection & Set Designer
Venue: City Playhouse Theatre, Toronto
Evergreen has a pressing and compelling rhythm, a good mix of professionals, among whom two young dancers, who captivated the nearly 3,000 students, and their teachers and parents, from beginning to end. No distractions, attentive eyes,their breaths held tight, all children were fully enraptured and fascinated by the modern scenery, the stunning 3D projections, the choreography and the songs of the musical.

Inspirit
Type: Virtual Reality
Role: Composer & Sound designer
INSPIRIT may seem to be a story about light, but it is really more about people. People who enlighten us and complete us; because I like to think that there are people whose presence lights us up inside. Selected by Google as WebGL VR experience at Chrome Experiments. Highlighted by Mozilla as one of the first VR featured projects for the web. Honored with a FWA Site of the day Award ( Our 2nd FWA SOTD Award in a week with Iberia – Flying the world )
Read More
Play Game
See Google Experiment

Puzzle Rain
Type: Virtual Reality
Role: Composer & Sound designer
Puzzle Rain is a musical journey published for HTC Vive headset in collaboration with the Mozilla FOundation and Unboring Studio. Which you help awaken and guide mythical creatures back together into happy musical harmony with one another. Only their combined musical chorus can summon life-giving rain to revive the parched and desolate landscape. Though, there isn't much time. Dangerous predators roam!
"impeccable sound design by Guillermo Laporta" (Mozilla Blog)
Read More
Play Game
Watch video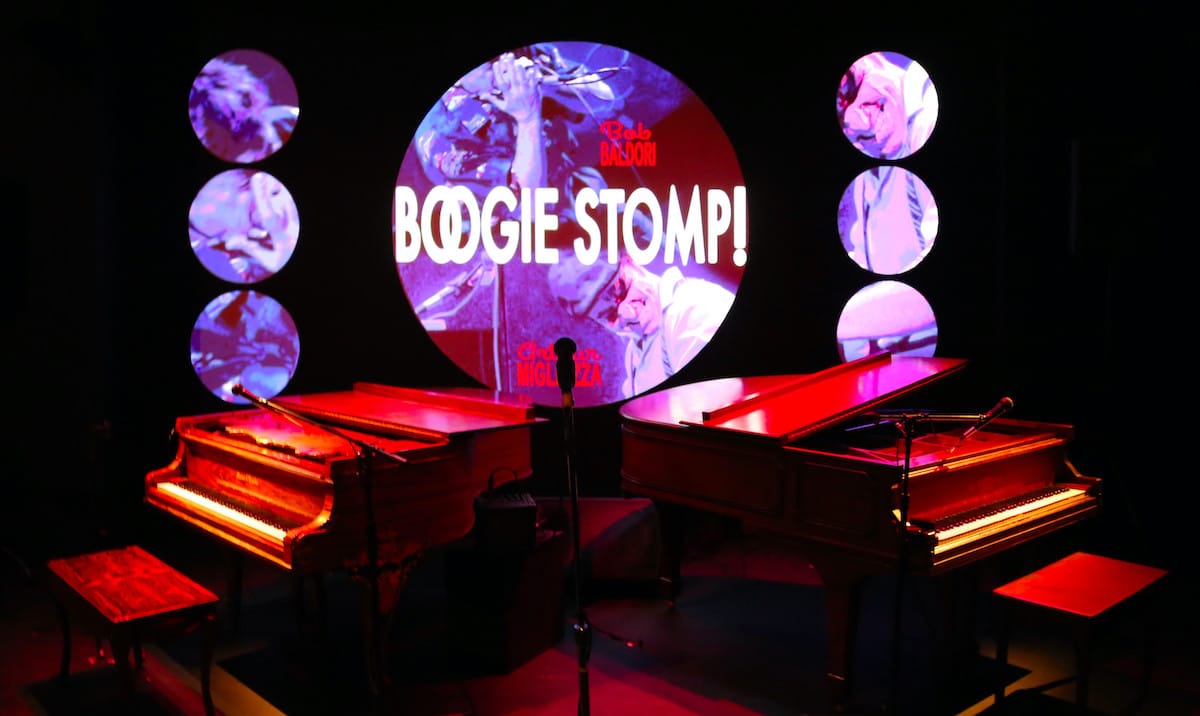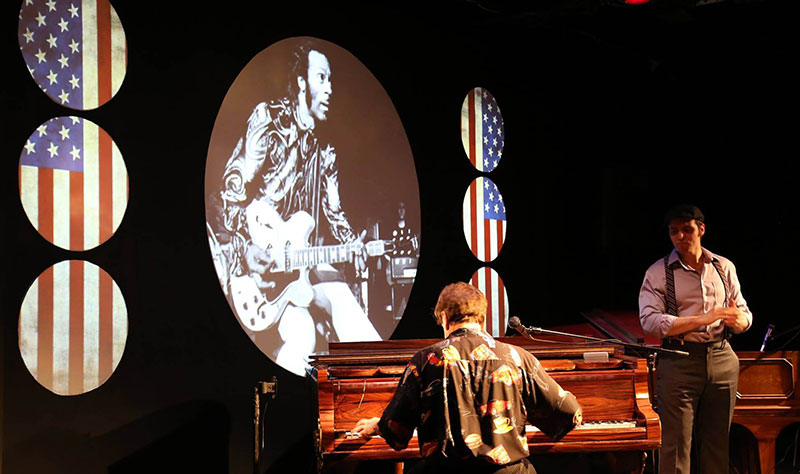 Boogie Stomp
Type: Off-Broadway Production
Role: Projection designer
"Boogie Stomp! the Musical " tells the largely untold tale of American piano music from its origins at the end of the Civil War through to today. Essentially a music to dance to, and encompassing many forms.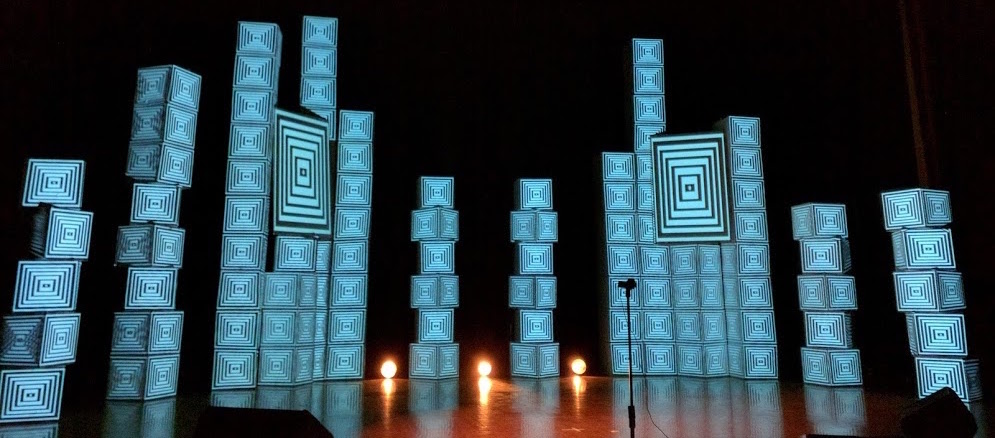 SJ Performing Art Department
Type: Talent Show
Role: Co-founder and faculty
The Performing Arts program includes courses and extracurricular opportunities that recognize students as artists with individual strengths to be celebrated in a collaborative environment.